One of the best ways to create a private space in your yard is by adding trees and shrubs that block the view of your neighbors. Once you've decided to create a natural barrier to complete your private oasis, the trouble is choosing the right trees. Let's look at privacy trees for the Wisconsin climate.
---
Privacy Trees Wisconsin
Here, we've put together a list of the best privacy trees Wisconsin has to offer.
Thuja Green Giant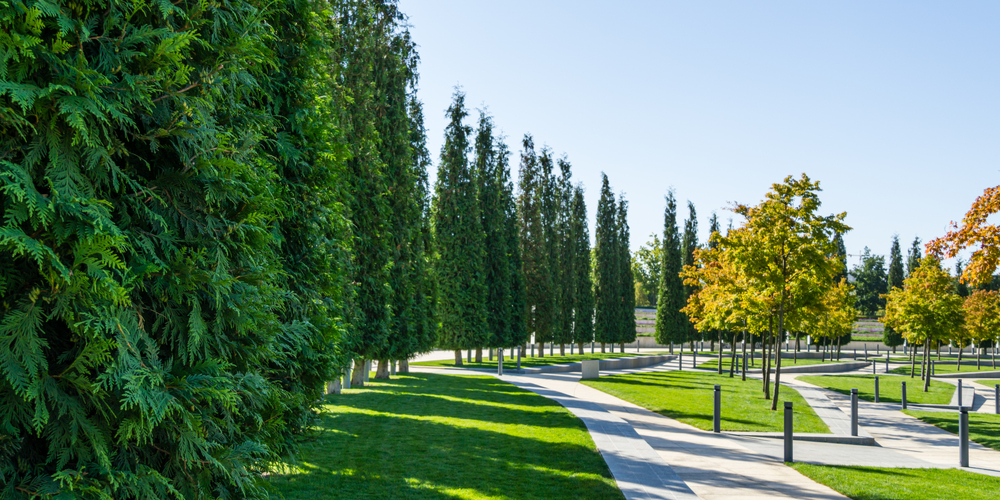 Thuja Green Giant trees, also called Green Giant Arborvitae, are tall, bushy, evergreen trees that thrive in zones 5-8, so they'll do best in Southern Wisconsin. These trees grow quickly and are disease and pest-resistant, making them an excellent low-maintenance choice for many yards.
Thuja Green Giant grows to be 40-60 feet tall, with a width of 12-18 feet. They are used to create sound and wind barriers because of their densely packed foliage, so they're perfect for creating privacy. If you choose to plant many Thuja Green Giants, make sure to plant them with other trees to prevent monoculture.
Eastern Red Cedar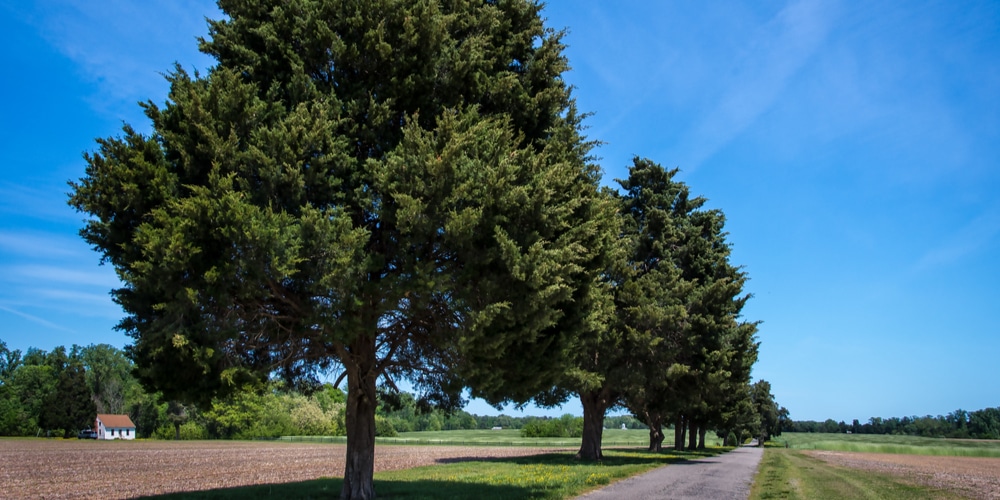 The Eastern Red Cedar is a densely-packed evergreen tree that will block sound, wind, and the sight of your neighbors. It grows to be 40-50 feet tall with a spread of 8-20 feet. The Eastern Red Cedar produces small, gray-blue berries that will attract native birds and squirrels.
Flowering Dogwood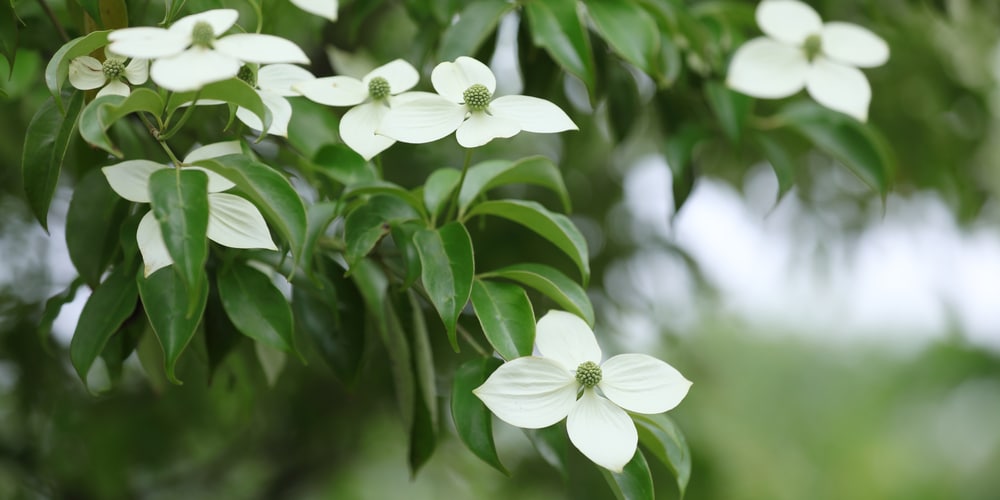 When planting trees for privacy, most people choose evergreen trees and pines, so they don't lose their privacy in the wintertime. If you're using your yard primarily in the summer, however, deciduous trees like the Flowering Dogwood can add a splash of color while providing privacy when you need it most.
The Flowering Dogwood grows to be 15-20 feet and is a popular choice for its unique beauty. It bears white or pink flowers in the spring and bright red leaves in the fall, making it one of the most colorful choices to put in your yard. Flowering Dogwoods are chosen for privacy because of their bushy, dense foliage and tall crown.
Goldspire Ginkgo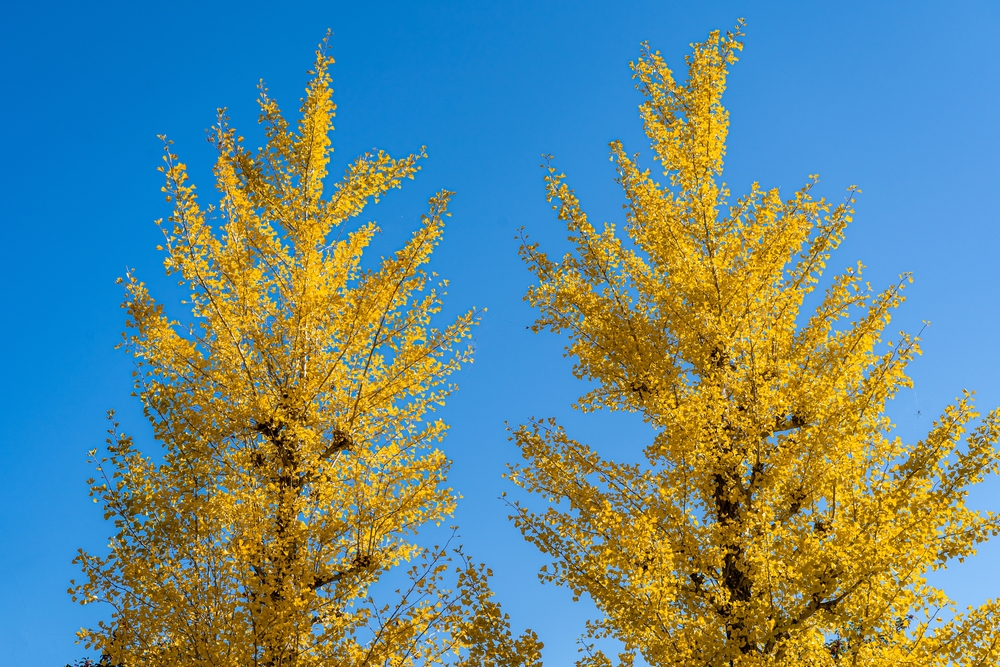 The Goldspire Ginkgo tree is a cone-shaped deciduous tree with densely packed foliage from top to bottom, making it a perfect choice for creating privacy. The Goldspire Ginkgo is named for its iconic spire shape and beautiful golden leaves in the fall. These trees are hardy down to -20 degrees, so they'll do well in the cold Wisconsin winters.
Goldspire Ginkgos can grow to be roughly 15 feet tall with a spread of 5-6 feet, making them a good choice for tighter spaces. If you choose to plant Goldspire Ginkgo, make sure not to mix it up with the Ginkgo tree. Regular Ginkgo trees have a notoriously pungent odor and can grow more than twice as tall as the Goldspire variety.
Austree Hybrid Willow
Austrees are hybrid willow trees that grow to be about 40 feet tall. They are deciduous but have leaves from April to November, so they will provide plenty of privacy during the warmer season when you're usually outside.
Austree hybrids are more flexible than other willows, making them less susceptible to wind damage. Still, they do best planted near other trees that can provide them with extra wind protection.
Austrian Pine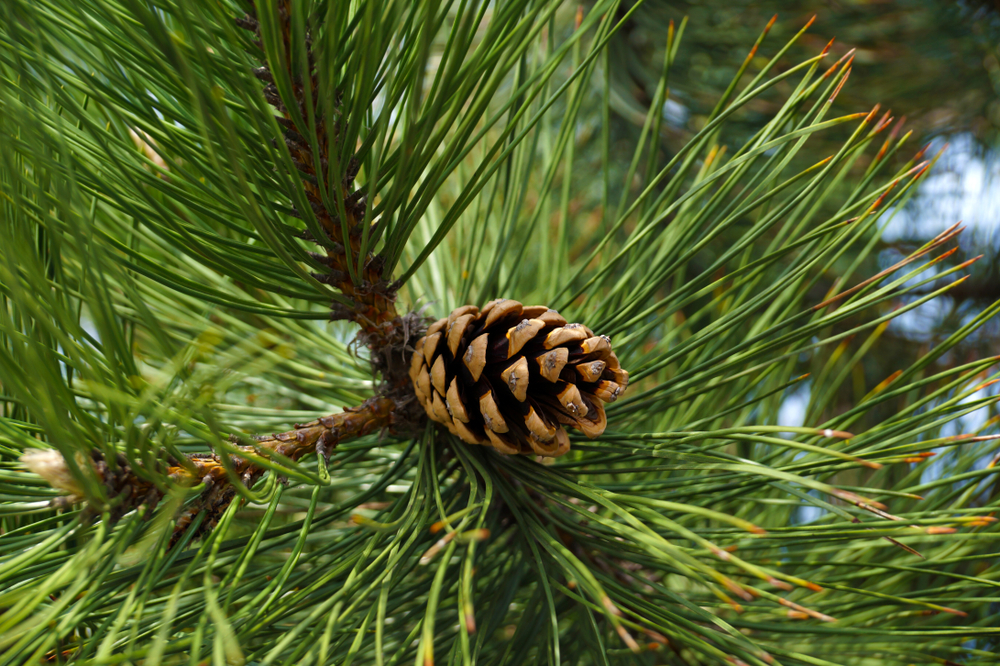 Austrian Pine trees are evergreen conifers that grow to be 50-60 feet tall. They have densely packed pine needles, perfect for blocking out the sight of your neighbors. Austrian Pines are adaptable, can survive in many different kinds of soil, and do well even in urban smog.
If you add Austrian Pines to your yard, make sure to watch out for diplopia tip blight, a fungal disease that they can be susceptible to.