When people think of grasses, they often think of weeds, but there is something unsurpassed with native grass. Mingling beautifully with native wildflowers in both naturalized and formal settings, native grass supports native biodiversity while offering exceptional aesthetic values.
Are you interested in letting your lawn go native? For whatever reason, if you are planning to plant Pennsylvania native grasses, this post will list some of the grasses native to Pennsylvania that you can consider.
---
Pennsylvania Native grasses
In Pennsylvania, native grass provides the much-needed natural habitat for wildlife, controls erosion, and may be used as pasture and hay. Best of all, they evolved in Pennsylvania and are uniquely adapted to the Keystone State's environment.
Here are Pennsylvania native grasses:
1. Big bluestem (Andropogon gerardii)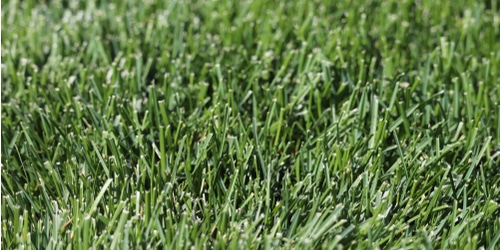 The big bluestem is an impressive, warm-season, clump-forming, strongly vertical grass native to Pennsylvania. It is sometimes called "Turkey foot" because of its 3-spike purplish inflorescence that resembles a turkey foot.
In the garden, this grass adapts to a wide range of soil conditions but will grow best in moist, well-drained sites. Because of its adaptations, you will find it on riverbanks, roadsides, and moist meadows, where it grows tall, reaching up to 5-7 feet on average.
Big bluestem will showcase its lush green or blue-green foliage in summer but turns orange-brown from fall through winter. In winter, the rigid stems remain stranding, providing shelter for wildlife. The seeds on this grass are a source of food for songbirds.
2. Little bluestem (Schizachyrium scoparium) – sometimes listed as Andropogon scoparius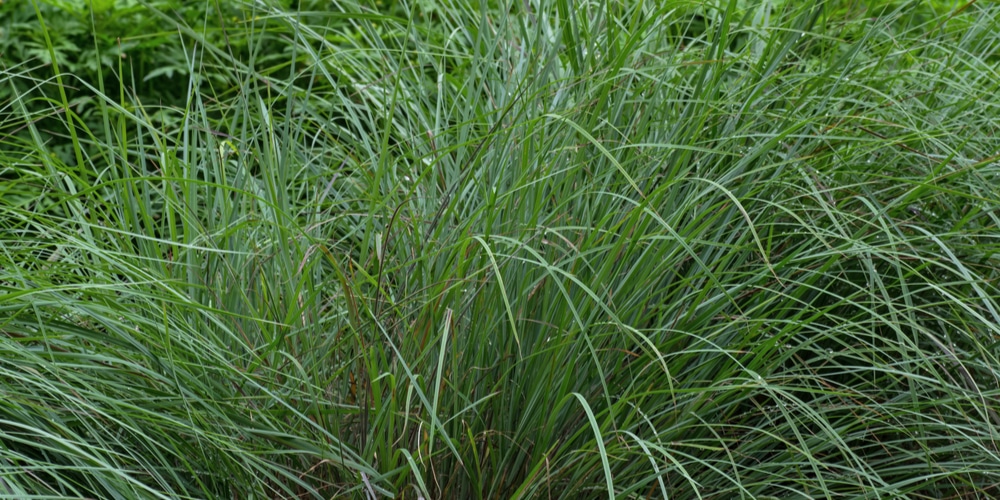 Commonly found in old fields, roadsides, and open woods, little bluestem is a short warm-season grass known for its dense root system. It is extremely drought-tolerant and grows best in average soil with a pH between 5.5 and 6.5.
In ideal conditions, little bluestem will grow around 2-4 feet tall. Its blue-green foliage forms an excellent backdrop for summer wildflowers, especially when mixed with yellow composites. The fine-textured leaves will turn glowing orange-red in the fall.
For those planning to plant little bluestem, it may be worth noting that clumps of little bluestem grass need to be kept weed-free until they are well-established.
3. Indiangrass (Sorghastrum nutans)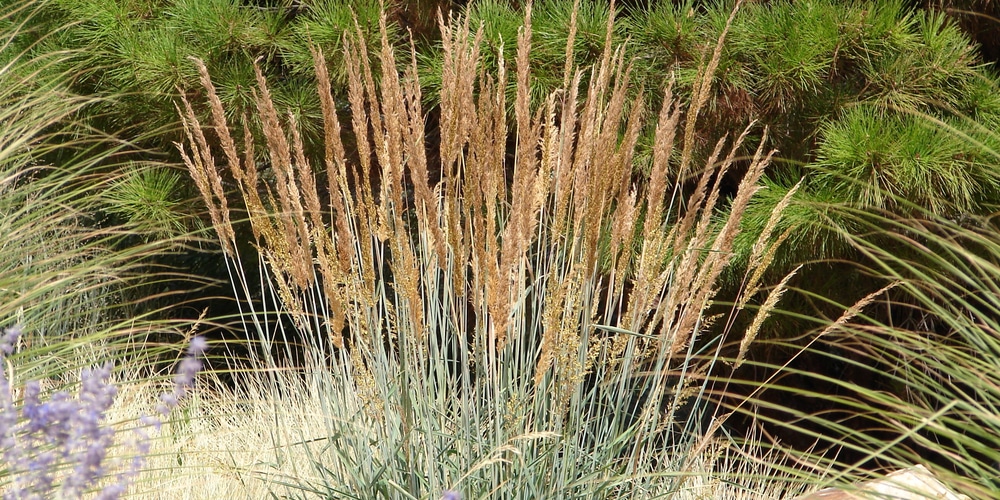 Indian grass is yet another common warm-season clump-forming grass native to Pennsylvania and commonly found in moist or dry fields and roadsides. It grows best in deep, well-drained soil and full sun but can tolerate moderately wet soil. When grown in ideal conditions, Indian grass can reach up to 4-6 feet tall.
With its coppery red inflorescence with bright yellow anthers, Indian grass arguably provides the most striking floral vista of all Pennsylvania native grasses. In the fall, the foliage turns orange with dried, chestnut brown inflorescence crowns.
Whether in a garden or meadows, Indian grass greatly supports biodiversity.
4. Switchgrass (Panicum virgatum)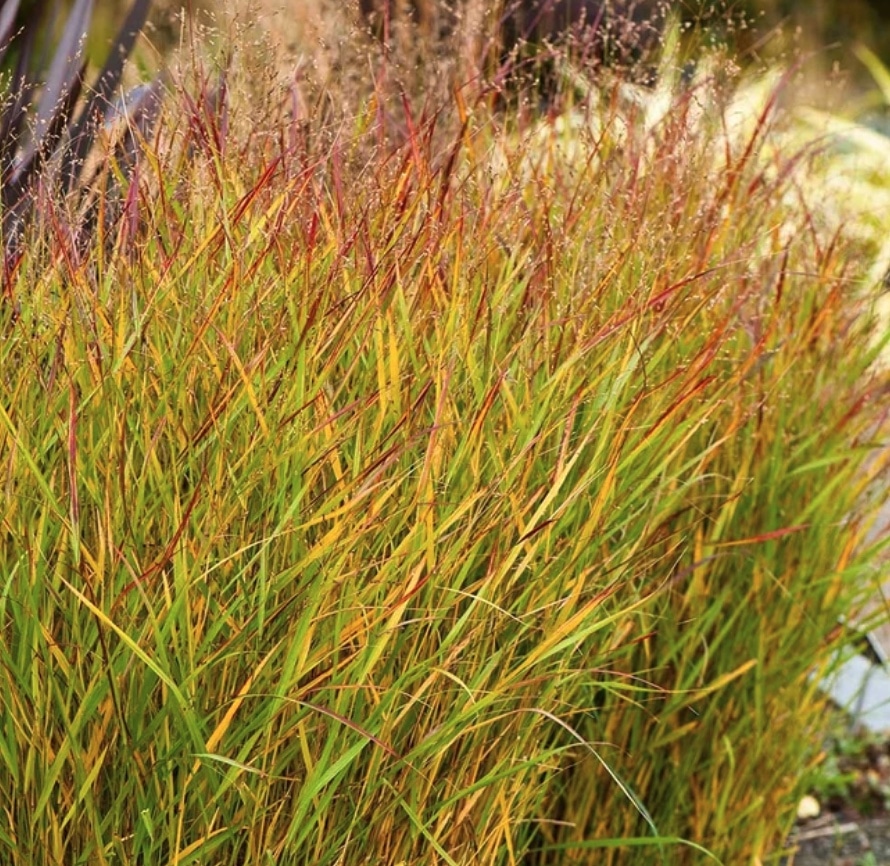 This is a warm-season, clump-forming grass that grows in dry to wet soils – can thrive in low-fertility, acidic, sandy, clay, and loamy soils. There are many varieties that greatly vary in size from 4 to 8 feet tall in partial to full sun.
Switchgrass varieties have a more natural color and size variation. Depending on the variety, summer foliage colors range from deep green to gray-blue, which turns to golden-yellow with wine-red streaks in the fall. The varieties of this grass have open flowers that form airy, fine-textured reddish seedheads in mid-summer. Once the fall rolls around, these seed heads turn tan.
If you have this grass in your garden, it is a good idea to allow the stems to remain standing in winter to provide food for birds and shelter for birds and other wildlife.
Switchgrass is also an excellent option for erosion control and pasture hay.
5. Pennsylvania Sedge (Carex pensylvanica)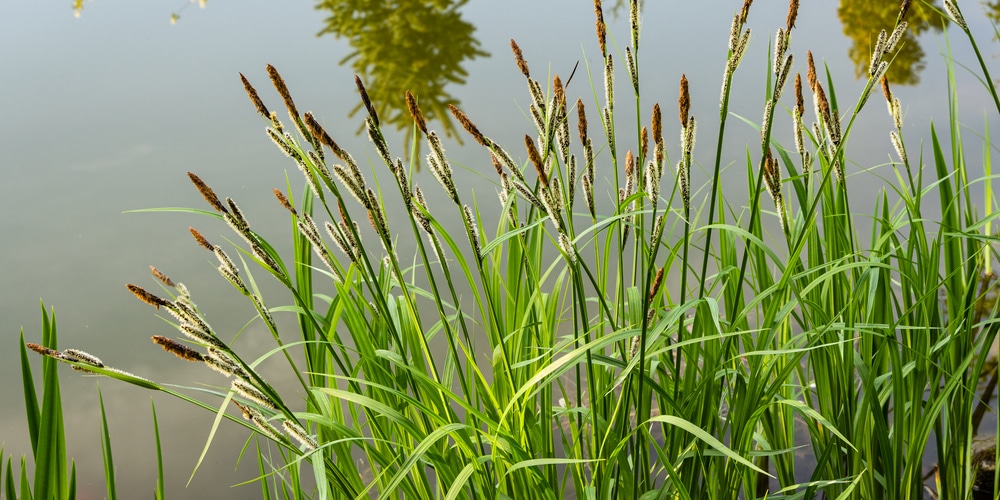 Pennsylvania sedge is a short type of grass that usually blooms early in spring, producing red-purple blooms. Unlike taller grass, the Pennsylvania sedge appears as a tuft of grass growing about 8 to 16 inches tall in part to full sun.
Due to its size, the Pennsylvania sedge is gaining popularity as a lawn alternative.
---
Pennsylvania native grasses: Conclusion
Pennsylvania is home to some well-known tall grasses that create a pristine, quintessential look of gardens. The most interesting thing about native grasses is that they are low maintenance, more drought-tolerant, and available. Whether you are planting grass to control erosion or for pasture, you can't go wrong with these options.
You may also like: When to plant tomatoes in Pennsylvania