Nasturtiums are cheerful plants that will add a colorful vibe to any garden. You can grow them as ground covers and in containers or support their climbing abilities with vertical structures. Because of the wide selection available, you can choose species that help you reach your objectives. If you are trying to create an attractive flower bed, go for compact varieties. Play with colors to add attractiveness to your plant combinations. Alternatively, to add some texture to your garden, get a climbing species and plant somewhere with proper support. Let's look at nasturtium companion plants!
---
Nasturtium Companion Plants
Whatever nasturtium variety you select, you will benefit from carrying adequate companion planting. These plants can attract beneficial pollinators and make your garden more diverse from the spring through the fall. With proper nasturtium companion plants, the results will be even more stunning. Indeed, while these plants do well alone in a container, you can enhance their beauty and ensure better yield if you pair them with the right plants.
The good news is that almost any plant works well with nasturtium. Because of its attractiveness among pollinators, adding nasturtium to your vegetable garden can help you repel harmful insects that will otherwise damage your crop. Plus, nasturtiums look stunningly in combination with purple flowering plants or shrubs. If you need some inspiration, you've landed in the right place. In this nasturtium companion plants essential guide, we'll go through our recommendations to help you pair nasturtium in your garden and make the most out of its beauty.
Beans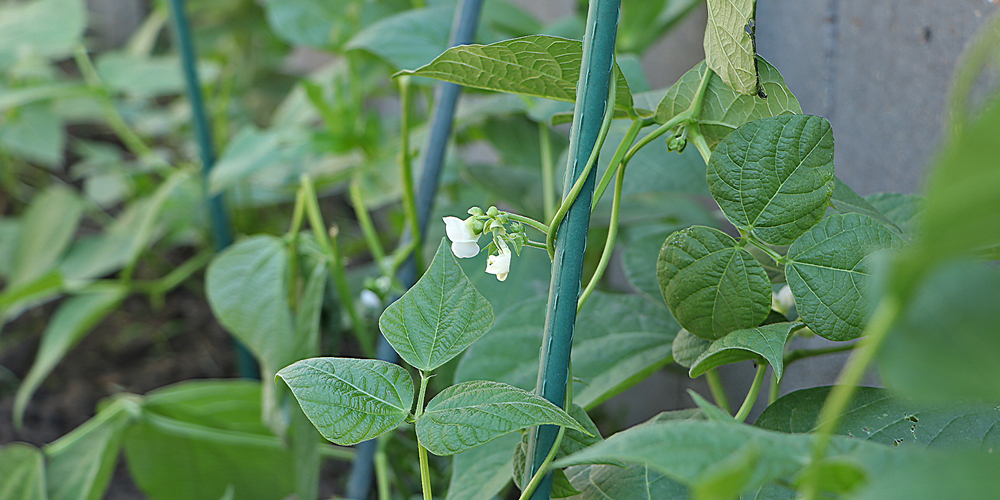 If you are having trouble growing healthy beans, you should consider planting nasturtiums next to them. This plant's showy flowers can lure aphids and beetles away from beans and allow your bean plant to produce rich and healthy harvests.
Plus, when the flowering season comes, the nasturtium will attract hoverflies, which feed on some of the most damaging pests to your crops. Besides having to worry less about pesticides, with nasturtiums in your vegetable garden, you can also enjoy a splash of color, which never harms if you like aesthetically pleasing combinations.
Cabbage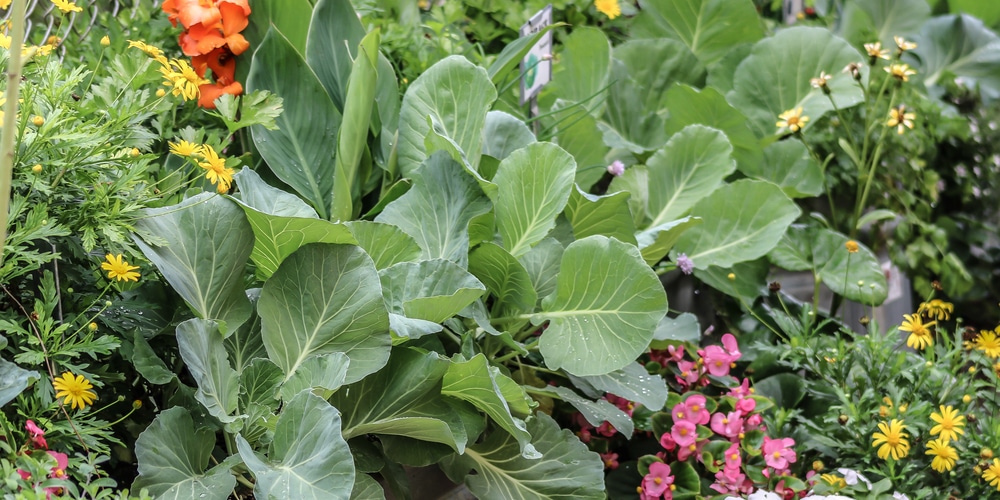 Cabbage is susceptible to attacks from many pests. With nasturtiums, you can reduce damages to a minimum. Nasturtiums thrive in poor soils, just like cabbage, which should limit your efforts. If you are not such a big cabbage fan, don't worry. Nasturtiums go well next to all the members of the brassica family. Plant your nasturtium close to cauliflower, broccoli, kale, and turnips for stunning results (and fewer headaches).
Marigolds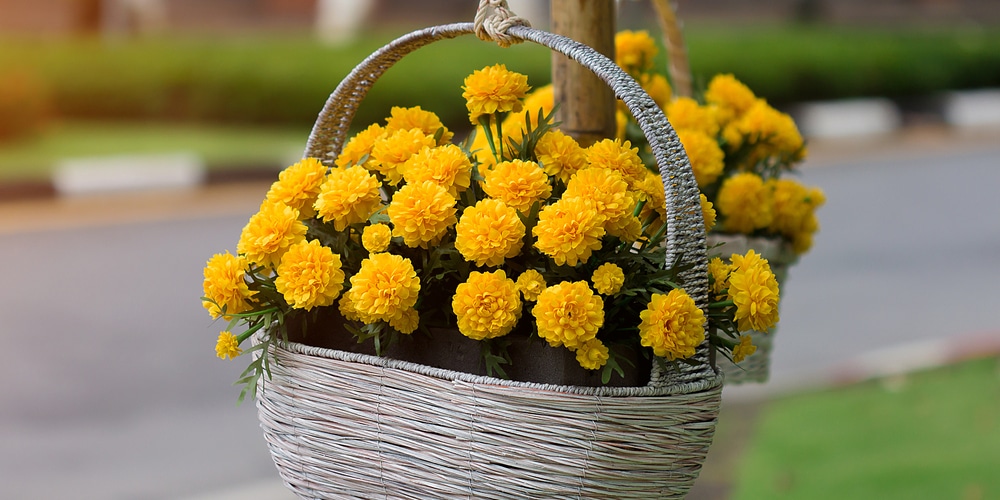 Nasturtiums contrast nicely with most plants in a flower bed. With marigolds, they can complement their beauty and add diversity to your garden. The two plants are ideal companions that grow in similar conditions and help each other out by scaring away pests. The same applies to snapdragons and cleomes plants, which can help you make your garden colorful and attractive.
Camellias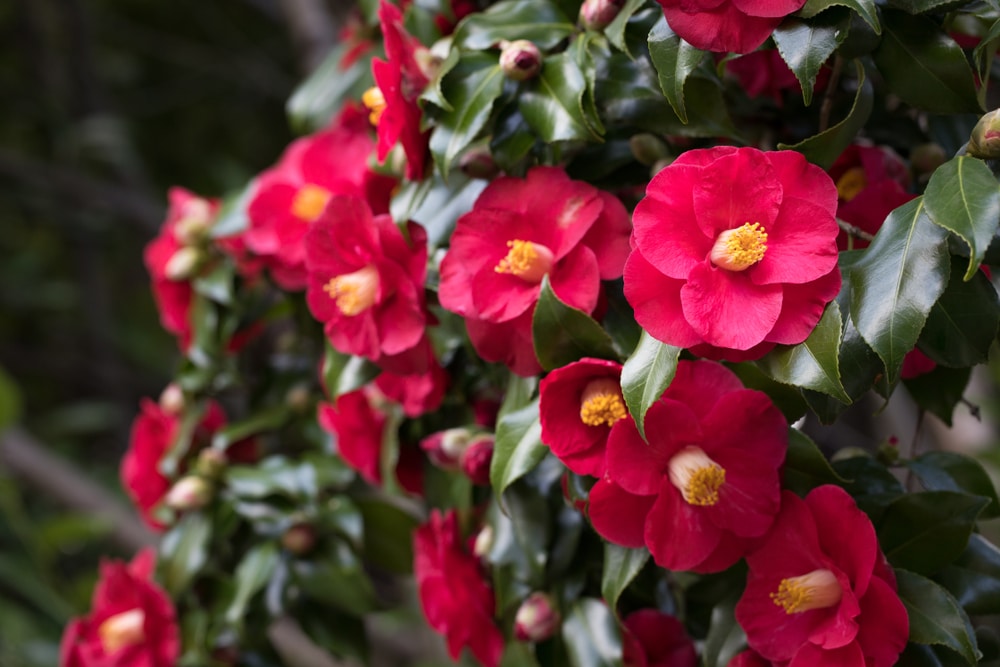 Camellias are versatile flowers that work well with most plants. If you are trying to create a winter garden, camellias should be your top choice. However, to enjoy a long-lasting blooming (and a stunning contrast), you should also think about pairing your camellias with nasturtiums that produce flowers from summer until the fall comes. Both plants like similar moisture and light requirements, making it easy for you to combine them in the same container or grow them next to each other in a garden bed.
Geraniums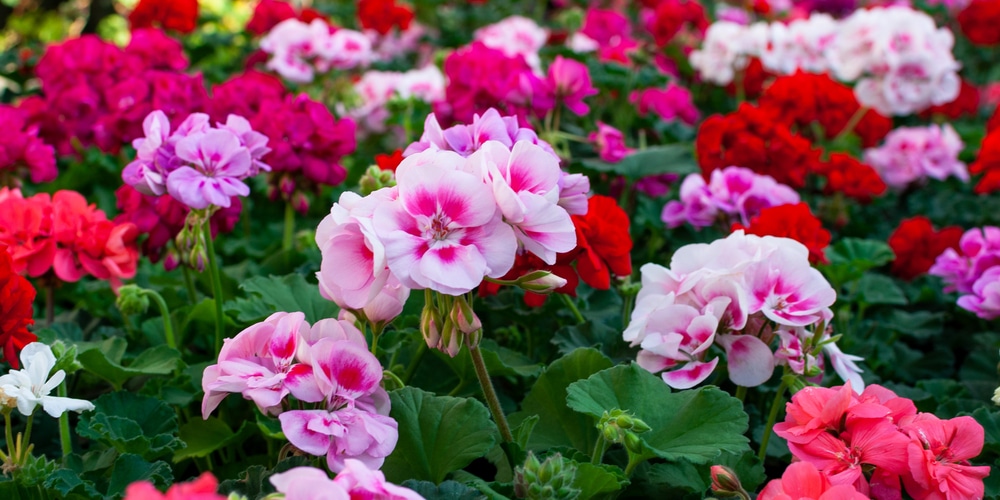 Geraniums are easy to grow flowering plants that make for optimal companions for nasturtiums. Besides looking stunning, geraniums also add a nice contrast of color when paired with nasturtiums. Both plants thrive under similar conditions, so you won't have to worry about pH or soil requirements. Plant the two in the same container to enjoy the contrasting bloom thorough the summer.
---
Nasturtium Companion Plants: The Bottom Line
Nasturtiums are the ideal companion plants to most vegetables. Plus, their bright colors look good when planted next to purple or blue flowering plants. Nasturtiums are also good additions to your shrubs and add more color to your garden. The combinations available to you with these plants are numerous: you can unleash your creativity and have a try with the plants that suit your preferences the most!
If you have a vegetable garden, adding nasturtium can help you limit attacks from pests. Plus, it will contribute to increasing your garden's look, which is never a bad idea.
Related Article: Tiger Lily Companion Plants