Tomatoes play a vital role in almost all kitchens. They are the main dietary sources that are linked with plenty of health benefits. But, growing tomatoes has been a challenge, especially for gardeners looking to utilize terrace space. In this guide, we will provide you with terrace gardening tips for healthy and massive tomatoes production. Let's look at how to grow tomatoes on a terrace.
---
A step by step guide for how to Grow Tomatoes on a Terrace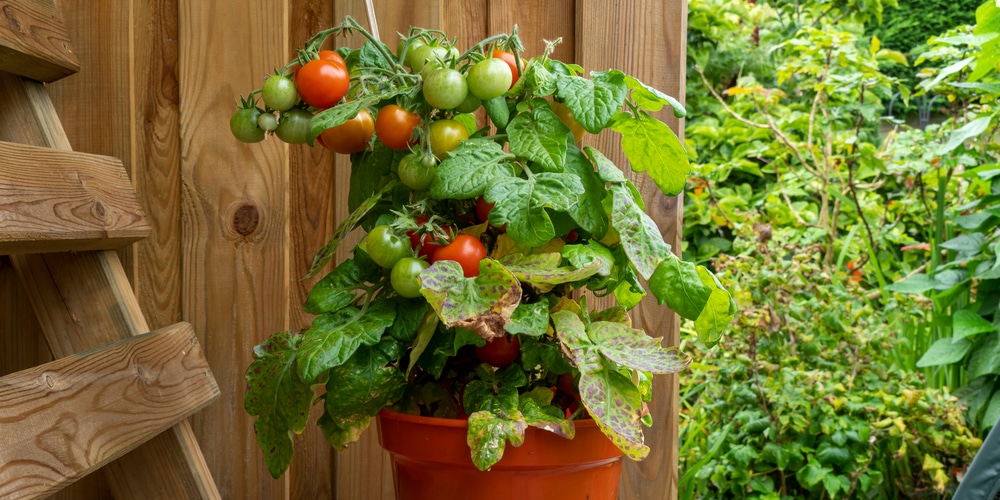 Choose the right container
Selecting the right pot for your tomato terrace gardening is the first thing you need to consider.
Tomatoes need enough deep space for healthy growth. While some varieties grow well in medium-sized containers, a minimum size should not be less than 27 cm. It should also accommodate at least 5 gallons of soil. Most often, fiberglass or plastics is ranked best for growing tomatoes. This pot offers an ideal size that tomatoes need.
Temperature also matters when choosing the right container for tomato terrace gardening. Make sure you pick a material that maintains soil temperature levels. Wooden boxes, glazed, and terra-cotta are good examples of containers that can keep the soil temperature optimum.
Select the right spot
Tomatoes love the heat. They thrive happily in the sun. Thus, pick a sunny area that offers up to 8-10 hours of full sun.
Pick the right tomato seed
It is a good idea to pick a healthy tomato seed. And sowing is something you might want to consider. Use quality potting mix when sowing if you need to yield more. The potting mix you choose should also be well-drained for excellent air circulation. Make sure you sow one seed per cup. To ensure proper germination, cover with polythene paper.
The potting soil
Hopefully, by now you have selected the right spot, container, and tomato seeds. Planting seedlings in the container requires high-quality potting soil. Ensure the potting soil you choose contains natural manure to help your tomatoes bear fruits faster.
Tomatoes also need acidic soil. So, consider increasing the ph level if your potting soil acidity is low.
Planting the seed
Fill the container with soil. Ensure you leave a half-inch space from the top. Drill a small hole and plant two or three seeds. Cover them with the potting soil. Pour water to keep the soil moist and put the container in a sunny spot.
The average number of days a seedling can take to sprout is between 5-10. And if your seedling has shown the leaves, it is time to begin feeding them. In this case, use liquid fertilizer. You also need to keep the seedling in the sun for about 6-7 hours. Constant watering is also required. After reaching 3-4 inches, transplant them to their growing containers.
Staking
At this point, your tomatoes require support. It is time they begin bearing fruits, and staking is everything they need. Use bamboo sticks, wooden, or metal when staking.
Watering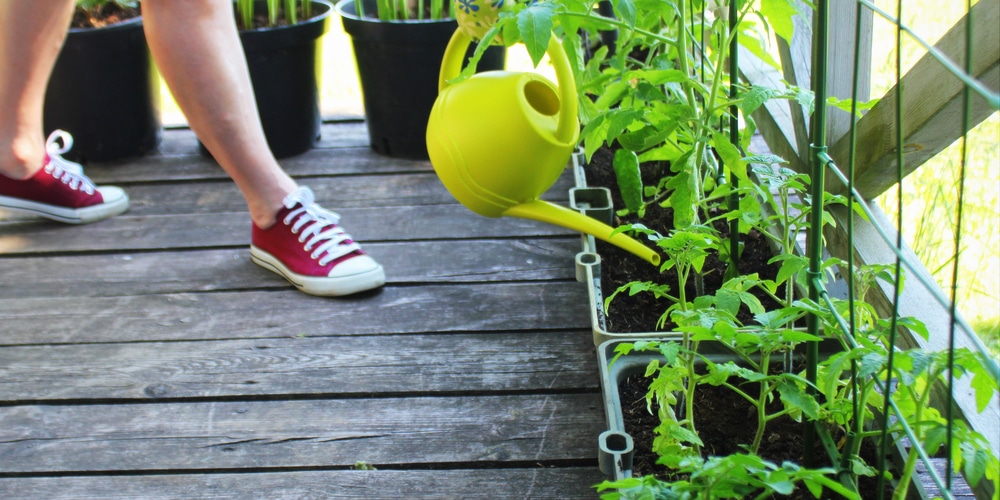 Watering your tomatoes is essential when growing tomatoes in a container. Sprinkle your plants daily with water to maintain the best moisture levels. During summer, water your tomatoes twice a day. Water your tomatoes at their base to avoid overwatering.
Pruning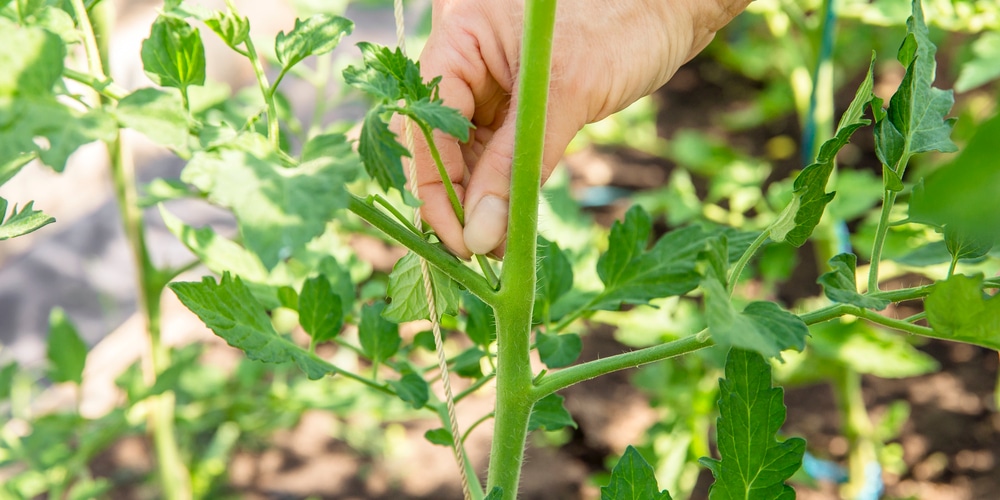 Your plants are now getting more leaves, and branches may start to grow close to each other. In this case, prune your tomato branches. This will enhance healthy growth and more production.
Nutrition
Your tomatoes are now at a critical stage of flowering and fruiting. So, it is vital to provide nutrition. In this case, use potting mix. It has every nutrient your tomatoes want.
Care and maintenance
Caring for and maintaining your tomatoes is a necessity. This is especially true during the summer seasons. Water the plants always to keep the soil moist. Provide a shade to protect the plants from excessive sun. Mulching can also help to keep the soil from heat. It can also discourage weed growth. Lastly, control the pests and diseases by giving your plant an excellent feeding.
Harvesting
Finally, it is time to harvest your sweat. The best time for harvesting is when the color of your tomatoes changes from green to yellow or red. Start harvesting when they are easy to pluck.
---
Conclusion
That is all folks about tomato terrace gardening and tips. Continue growing tomatoes and happy harvesting!
Related article: How to get thick stems on tomato plants?