Texas is known for its scorching summers and mild winters, but there's something about this state that makes it so special. Known for its vibrant and sprawling cities to its quiet country towns with wide-open spaces, Texas is a state with a little bit of everything, including gardening opportunities. In this guide, we'll show you how to grow lettuce in Texas step-by-step.
Despite the ability to grow a wide variety of fruits and vegetables, some plants just don't do well in the Lone Star State, lettuce being one of them.
Lettuce is a cool-season crop and is commonly grown in areas with cooler climates. In fact, most lettuce varieties will bolt, or go to seed, in temperatures over 80 degrees Fahrenheit.
For this reason, many gardeners in Texas have given up on growing lettuce altogether. But there is hope! While it may be challenging to grow lettuce in Texas, it is possible with the right care and attention.
---
How To Grow Lettuce In Texas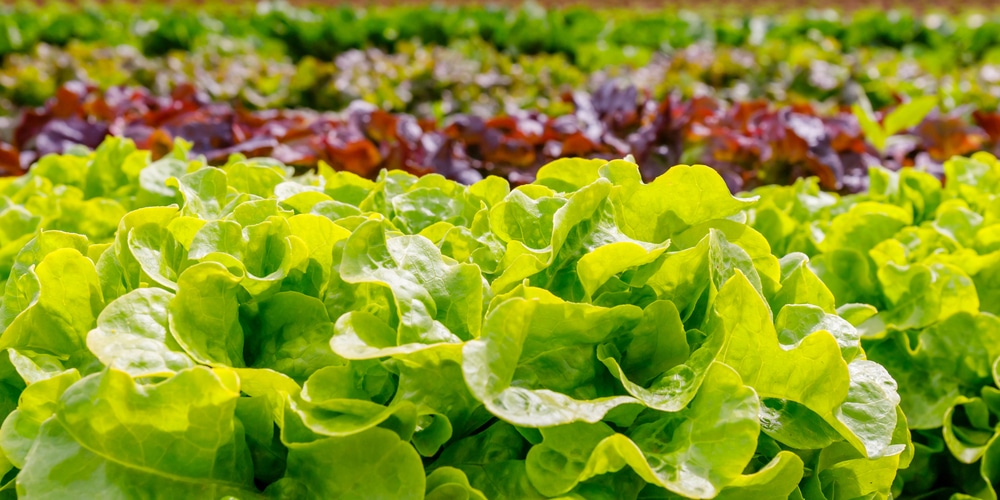 1) Choose a Variety That Can Withstand Texas' Hot Weather
As mentioned earlier, growing lettuce in Texas, where the summers are hot and humid, can be a bit of a challenge. But there are certain varieties of lettuce that are more heat-tolerant than others.
For example, the "Summertime" variety is a type of lettuce that can withstand higher temperatures without bolting. It is an Iceberg type, which is known for its crisp, crunchy texture.
Some other heat-tolerant varieties of lettuce that you can try growing in Texas include:
"New Red Fire" Lettuce
If you're looking for heat-tolerant lettuce that has a bit more color, you can try growing the "New Red Fire" variety. This type of lettuce is a deep red color and has a crisp, crunchy texture. It's perfect for adding a pop of color to salads or as a garnish on dishes.
"Green Ice" Lettuce
This variety of lettuce is known for its sweet flavor and crisp, crunchy texture. It's a good option to grow in Texas if you're looking for something that can withstand the heat but still tastes great.
"Rubin" Lettuce
This is another heat-tolerant variety of lettuce that has a deep red color. It's known for its crisp texture and mildly sweet flavor. When planting this lettuce in Texas, it prefers partial shade over the full sun.
2) Get Your Soil Tested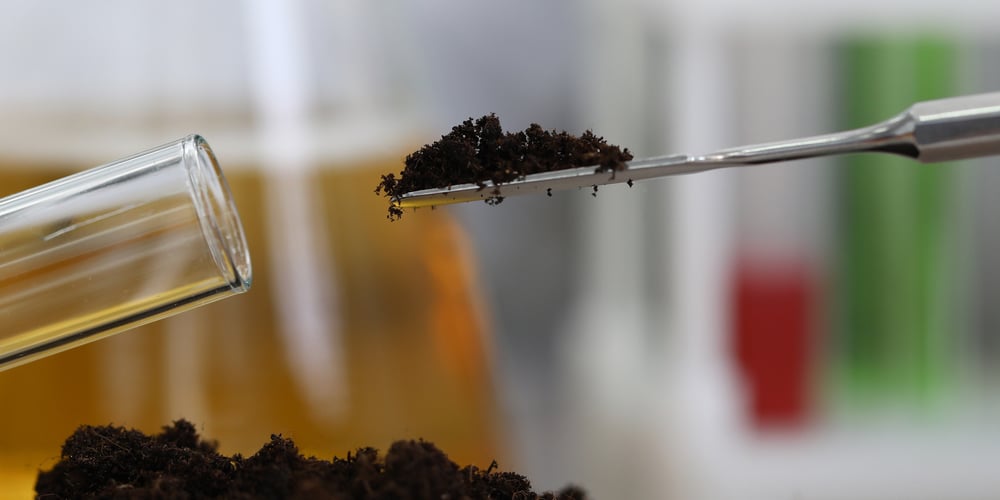 Before you can even think about planting your lettuce, you need to ensure that your soil is up to par. The best way to do this is to get a soil test done by your local county extension office.
This will help you determine the pH level of your soil as well as the nutrient levels. Once you have this information, you can amend your soil as needed to create the perfect environment for growing lettuce.
Texas soil tends to be on the alkaline side, so you might need to add some sulfur to lower the pH level. You also want to make sure that your soil is high in organic matter. This can be accomplished by adding compost or manure to your garden bed before planting.
3) Plant Your Lettuce in the Fall or Winter
It's best to plant it in Texas in the fall or winter when temperatures are cooler. You can direct seed your lettuce into the garden or start it indoors and then transplant it outdoors later.
To direct seed, simply scratch the surface of the soil with a rake to loosen it, then sprinkle the lettuce seeds on top and lightly press them into the soil. Water well and keep the soil moist until the seeds germinate.
Once they sprout, thin the seedlings so that they are about 4-6 inches apart. If you are transplanting seedlings that you started indoors, be sure to harden them off first by slowly acclimating them to outdoor conditions over a period of a week or so.
4) Water Your Lettuce Regularly
Considering lettuce is mostly water, it's important to keep the soil moist at all times. This means watering your lettuce on a regular basis, especially during hot, dry weather.
Try to water in the morning so that the leaves have time to dry off before nightfall. This will help prevent diseases such as powdery mildew from developing.
It's also a good idea to mulch your lettuce plants to help retain moisture in the soil. You can use organic materials such as straw, grass clippings, or leaves. Just be sure that the mulch is not touching the leaves of the plants as this can cause them to rot.

5) Watch Out for Pests or Diseases
Keep an eye on your lettuce plants and if you see any signs of pests or diseases, be sure to treat them right away.
Some common pests that attack lettuce include aphids, slugs, and caterpillars. As for diseases, powdery mildew is the most common one that affects this crop.
If you notice any of these problems, there are a number of organic solutions that you can use to treat them. For example, Aphids can be controlled by spraying the plants with a mixture of water and dish soap. You can also try using diatomaceous earth or neem oil to control these pests.

6) Harvest Your Lettuce When It's Ready
You'll know it's time to harvest your lettuce when the leaves are a deep green color and are about the size of your hand. To harvest, simply cut the leaves from the plant using a sharp knife or gardening shears. Be sure to leave some of the leaves so that the plant can continue to grow.
You can also wait until the plant has bolted (flowered) and gone to seed before harvesting. The lettuce will be a bit more bitter at this stage but is still edible. To harvest, cut off the entire head of lettuce and then separate the leaves.
---
How To Grow Lettuce In Texas: Conclusion
With the right variety and by practicing proper care, you can successfully grow lettuce in Texas. It's not going to be a walk in the park, and you'll encounter a few challenges along the way, but it's definitely doable.
Just be patient and don't give up, and you'll soon be enjoying homegrown lettuce straight from your garden!