If you are looking for the best compost to use in your garden, you should consider buying bagged compost. Bagged compost is comprises recycled materials, such as food scraps, yard waste, and manure that have been combined and heated to create a nutrient-rich soil amendment.
Bagged compost is easy to use and can be added to your garden in either the spring or fall. It is also a great way to add organic matter to your soil, which helps improve soil texture and drainage.
When shopping for bagged compost, be sure to read the label carefully. Not all composts are created equal, and some may be better suited for your particular garden application than others. Let's look at what to consider when choosing the best bagged compost.
---
What to Consider When Buying the Best Bagged Compost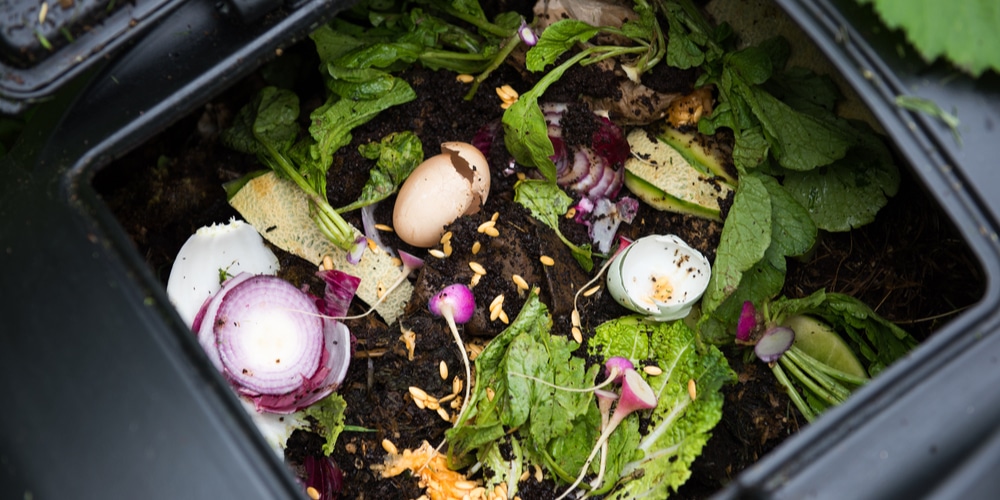 When choosing a bagged compost, there are a few things you should consider:
The ingredients. Not all composts have the same ingredients, and some may be better suited for your particular garden application than others. Be sure to read the label carefully to see what ingredients are used in making the compost.
The pH level. The pH level of the compost should be around 6.5-7.0, which is neutral. This is the ideal range for most plants.
The composability of the ingredients. Not all composts are made from organic materials. Some may contain artificial ingredients, which can be harmful to plants.
The age of the compost. The best bagged composts are those that have been aged for at least six months.
The use of fertilizers. Some composts contain added fertilizers, burning plants when used at high concentrations. Be sure to look for nitrogen-free compost if you are planning on using the compost in your vegetable garden.
Finally, consider the price of compost when buying one. Compost prices vary significantly from brand to brand and product to product, so be sure that you find a bagged compost that fits both your needs and budget. Reading reviews from other customers can often help you decide which brands offer the best value for your dollar.
---
The Best Bagged compost
Here are some of the best bagged composts available from Amazon. These products are of excellent quality and will allow you to improve the texture and drainage of your soil while adding a much-needed boost of nutrients.
Super Compost by Soil Blend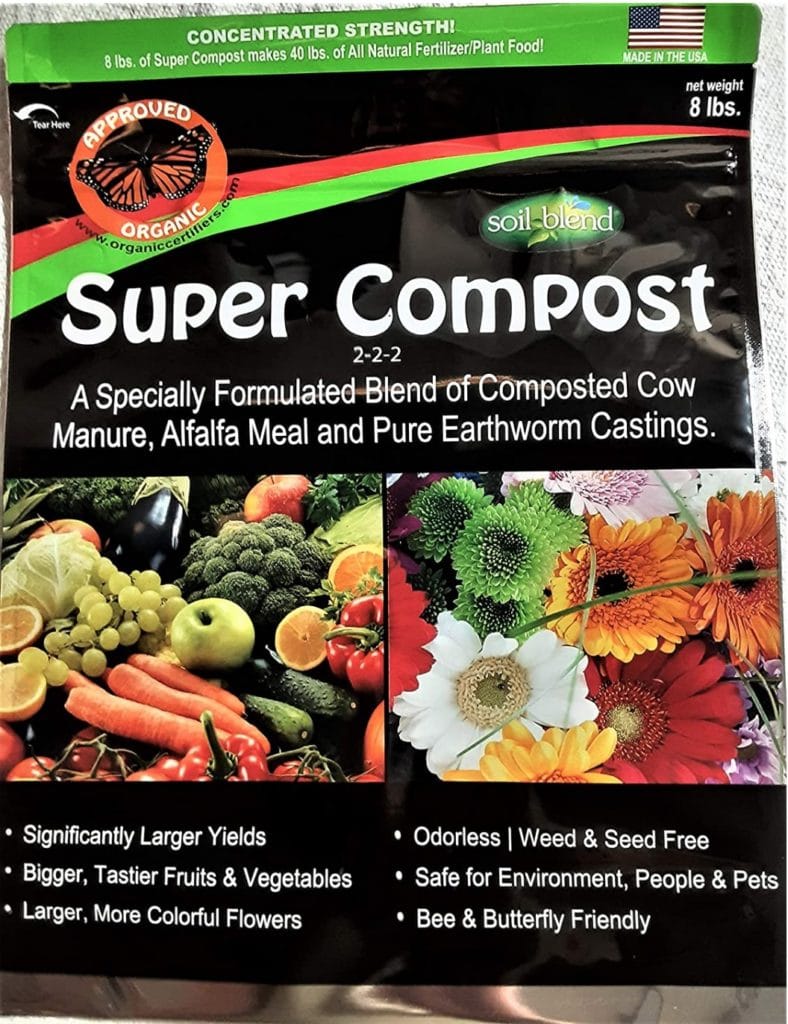 100% organic as its made from natural ingredients
Made from vegetarian ingredients
Doesn't contain GMO ingredients
Adds calcium and iron to the soil
Suitable for growing a variety of trees, shrubs, flowers, and vegetables
Odorless
Free from weed and plant seeds
Allows you to achieve a greater vegetable harvest or grow bigger, healthier flowers.
Safe for the environment; won't harm butterflies or bees
Nontoxic and safe to use around children and pets
formulated using cow manure, earthworm casts, and alfalfa meal.
Great for indoor and outdoor gardening
Super compost by soil blend has been certified as organic and is also approved by the American Vegetarian Association. It's manufactured using 100% natural ingredients that are NON-GMO. This compost has been formulated using cow manure, earthworm casts, and alfalfa meal.
This compost is excellent for improving soil health and is a 2-2-2 formula. It adds many necessary nutrients to the soil, including calcium and iron. It's suitable for growing a wide variety of plants, shrubs, and vegetables and can be used for indoor and outdoor gardening.
After using this compost, you'll find that you're able to grow larger, tastier vegetables and achieve an increased harvest. When used on flowers and shrubs, the plants will thrive, becoming bigger and healthier and producing large number of healthy blooms.
---
Mushroom Compost Organic Brands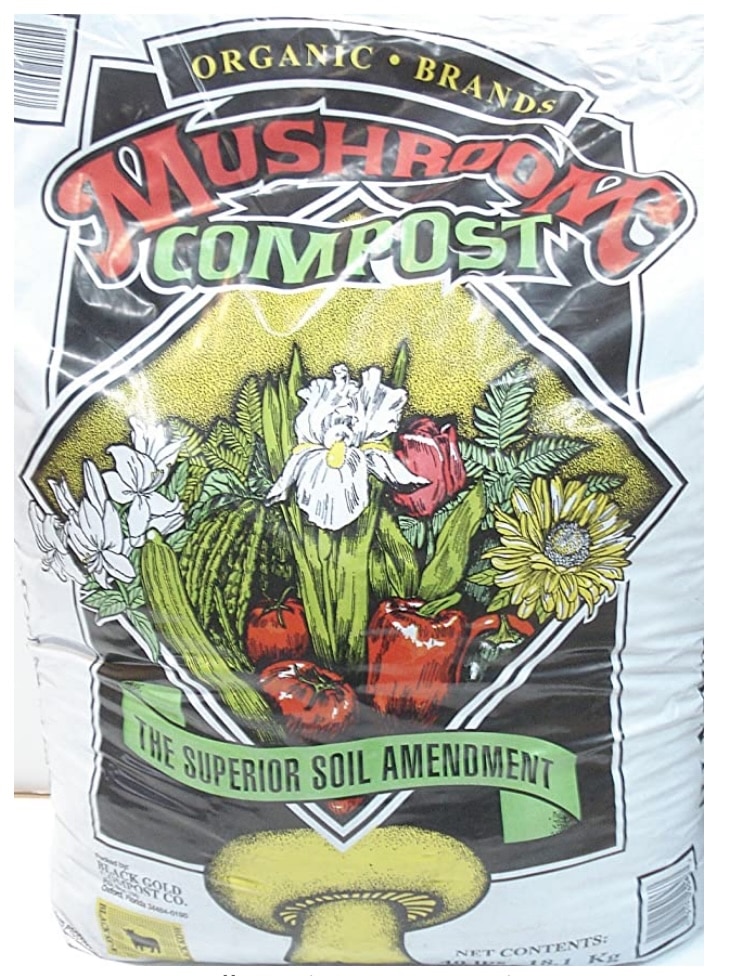 Available in a variety of different sized bags
Organic
An effective soil amendment
Will help improve yield and grow healthier plants
Can be used when growing vegetables, flowers and shrubs
Organic brands mushroom compost has been formulated using 100% organic ingredients to help improve soil quality. It can be used for a variety of plants, shrubs, trees, and vegetables and is a very effective soil amendment. If you have poor quality soil in your yard or vegetable plot, this mushroom compost will help.
It's available in three different sized bags for your convince. Choose from 8 pounds, 15 pounds, or 40 pounds. Overall this is a great product that will build up the health of your soil and feed plants.
---
Charlie's Compost 10lb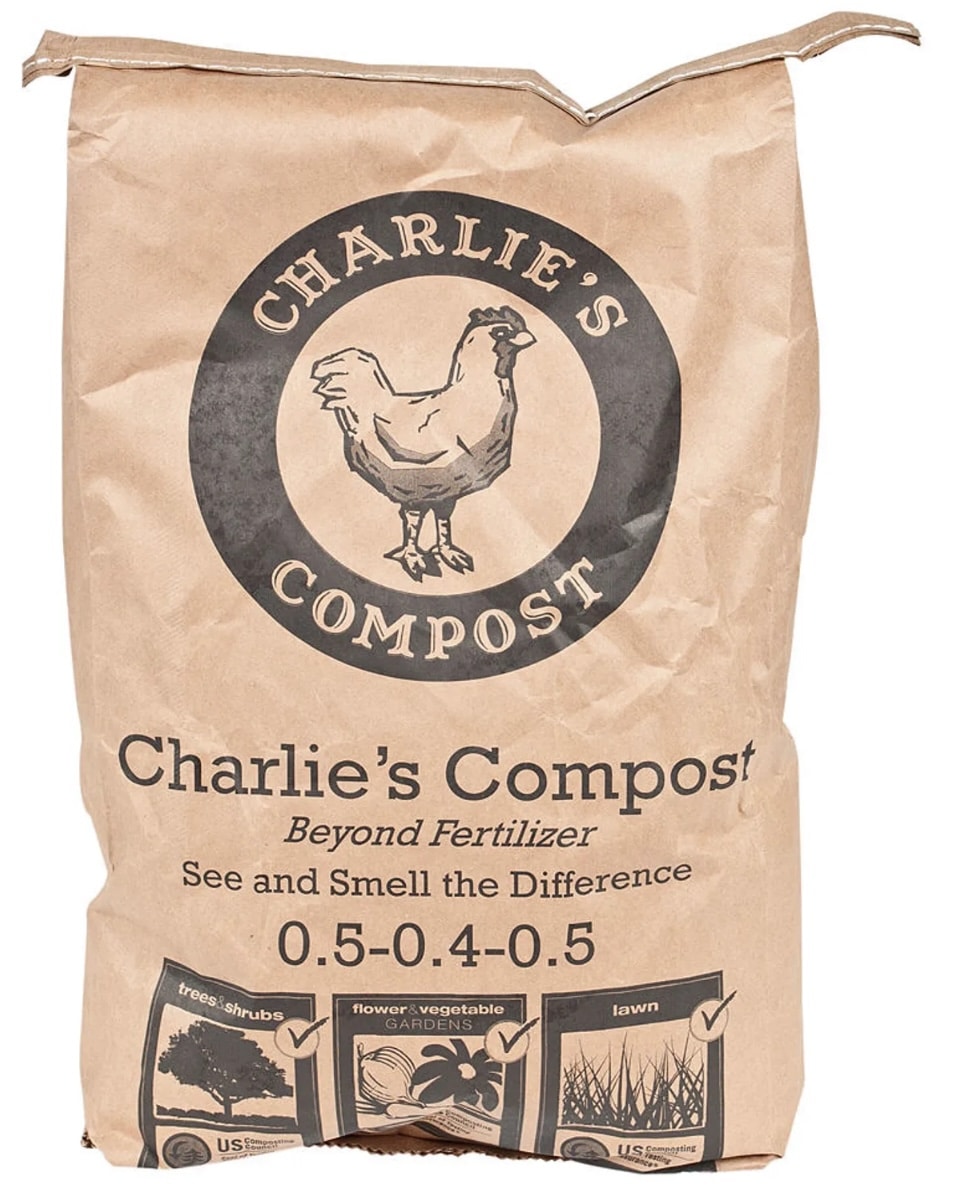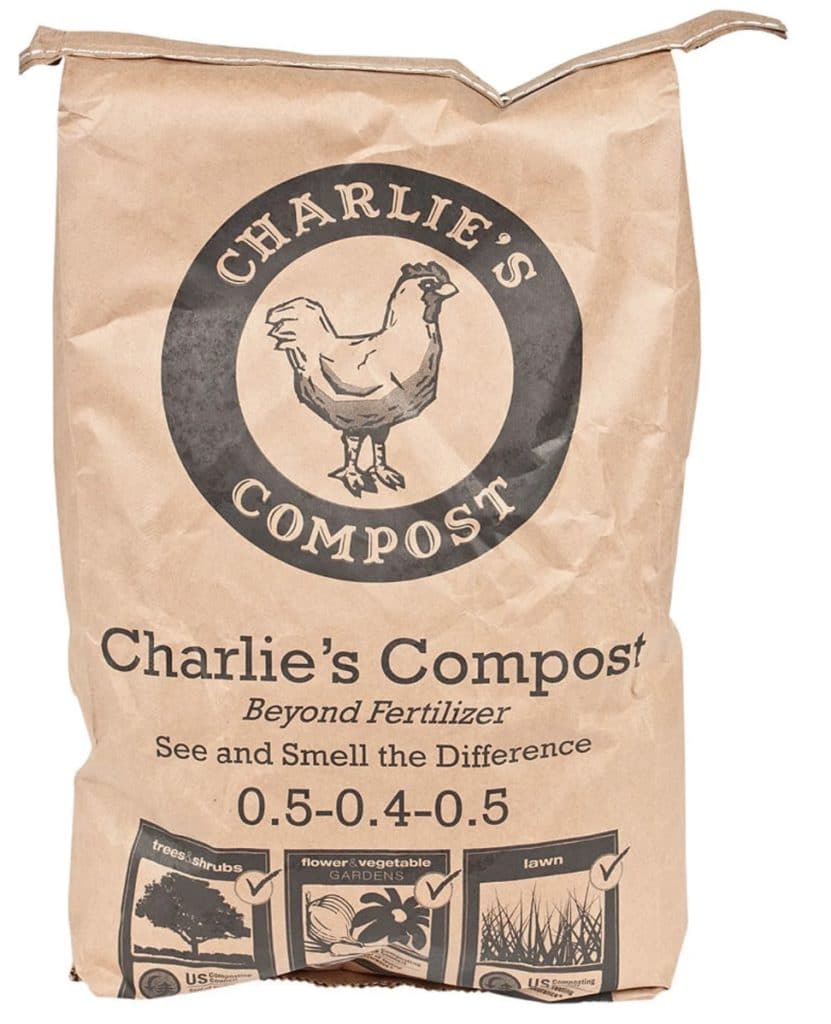 Made from chicken manure and other natural ingredients
Organic
Improves soil quality and increase plant health
Comes in a 10-pound bag
Can be used on vegetables, flowers, trees, and bushes
Has been fully composted to reduce odor
A locally produced product made from chicken manure can be spread across your vegetable plot or flower beds to increase yields and improve soil and plant health.
---
Fishnure 8 lb. Organic Humus Compost Fertilizer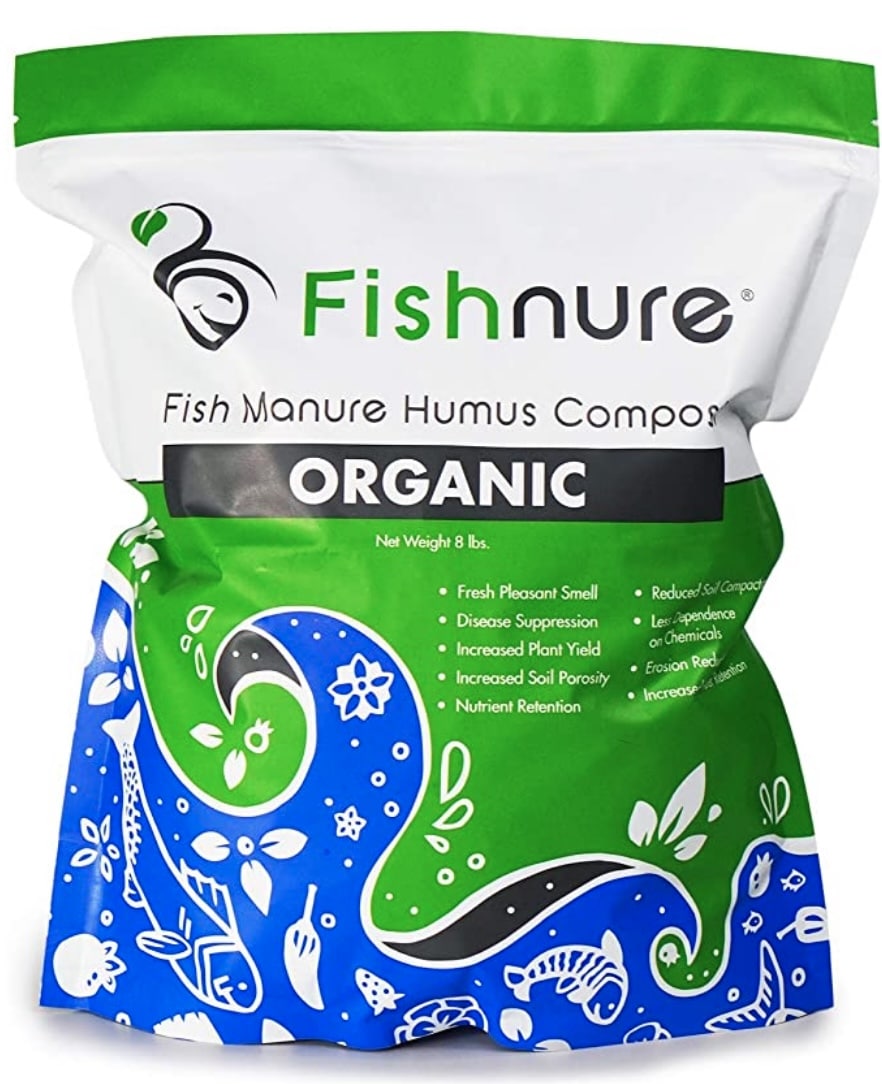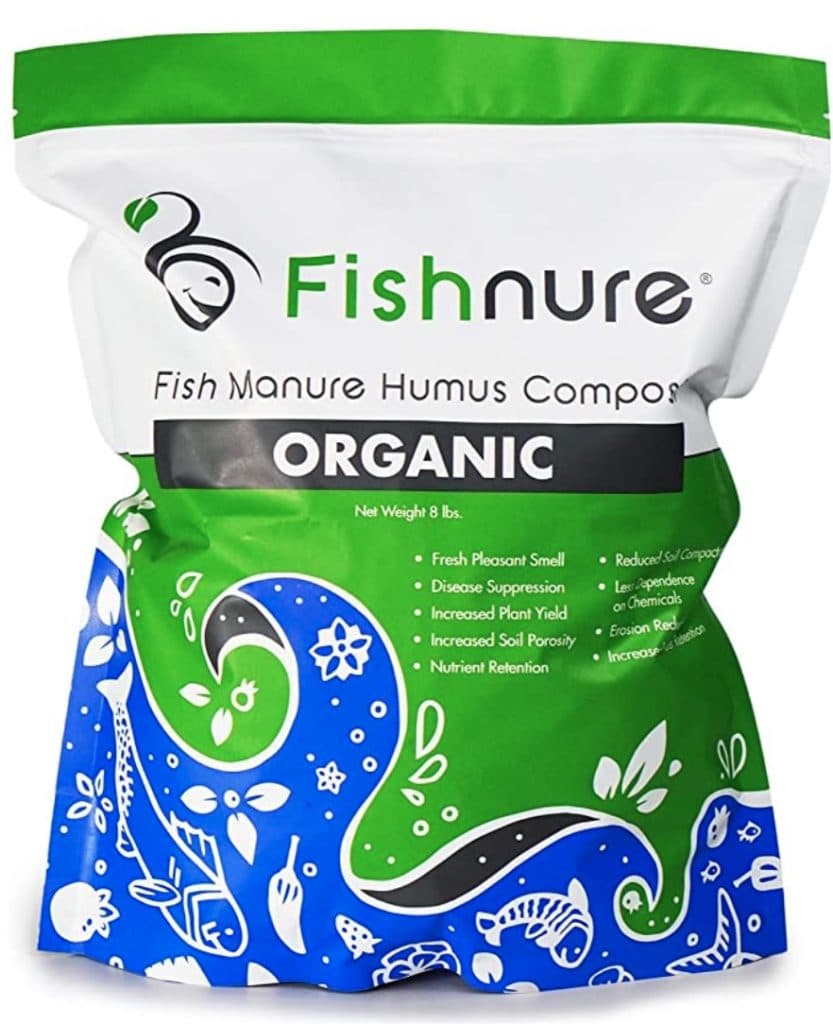 Organic compost which is living and improves the soil condition
Manufactured using fish manure
Can be used on indoor and outdoor plants
Improves soil fertility which results in superior plant health
Increases vegetable yields
The product is fast-acting and has long-lasting results
Odorless; there isn't a fishy smell
Fishnure is an organic compost that helps to improve soil quality and fertilize plants. It's made from 100% organic ingredients and is made from processed fish manure. This product can be used for a wide variety of indoor and outdoor plants.
It helps to increase yields as plant health improves. The compost is also beneficial for soil health and will improve aeration, soil fertility, and water holding capacity. It also adds organic matter to the soil and allows plants to become more disease-resistant.
---
Conclusion
When looking for the best bagged compost, it is essential to consider what you are buying. Composts made from different materials will have different benefits. Be sure to choose one made from organic materials, has been aged for several months or years, and will meet your specific needs. Doing so will give your garden exactly what it needs to thrive.