How much does a pound of peaches cost at the supermarket? One dollar? Two dollars? Did you know that you can get them for free? It would be as easy as planting a peach tree in your garden.
Prunus persica is another name for the peach tree. This fruit tree can grow up to 25 feet, but if you choose the dwarf variety, it will only grow up to 6 feet. You can grow a dwarf cultivar in a container if you have limited space in your garden. The peach tree will bloom with pink flowers in the spring, which will turn into sweet peaches in the summer.
Peach trees are self-fertile, so you only need one tree to produce fruit. With over 300 varieties of peaches that grow and flourish in the United States, searching for peach tree zone 9 is not an impossible task.
---
Can peach trees survive in zone 9?
Short, mild winters and long, hot summers. This is zone 9. Georgia, Washington, South Carolina, California, and Florida all belong to USDA hardiness zone 9. These states experience mild winters with temperatures that only go as low as 20 degrees F. Heavy rain is also typical in subtropical climates, especially during the summer.
Besides having a subtropical climate, do you know what these states share in common? Peaches! The USDA reported that California, South Carolina, Georgia, and Washington are among the top 10 peach-producing states in 2018. Although peaches grow best in the northern part of zone 9, growing peaches is still possible in the south.
Peaches grow best in USDA hardiness zones 5 through 8. They like moderate temperatures and don't thrive well in too cold or too hot climates. Most peach trees demand at least 600 chill hours in winter to trigger fruiting in the summer.
If they don't get these chill hours, the flower buds will not open in spring and thus will produce no fruit. Prunus persica can tolerate humidity, but excessive wetness can make them prone to fungal diseases. Full sun is needed to keep the peach tree from its common pests and diseases. Can regions in zone 9 provide all of these growth requirements?
Peach trees can survive in zone 9, but chill hours and the long, hot summer can threaten your harvests. When you grow peaches in zone 9, 500 chill hours is not enough to bloom the flowers of your peach tree. But don't worry, for there are peach varieties that only require chill hours of less than 500. Peaches cannot tolerate too much heat.
This is another problem in zone 9 because it has long, hot summers. Hot days over 102 degrees F in a row can slow down ripening and delay your harvest. Also, the fruit will not mature properly and be smaller than usual. However, with a heat-tolerant peach variety, you can still get to enjoy healthy peaches in the summer.
---
Peach trees that grow well in zone 9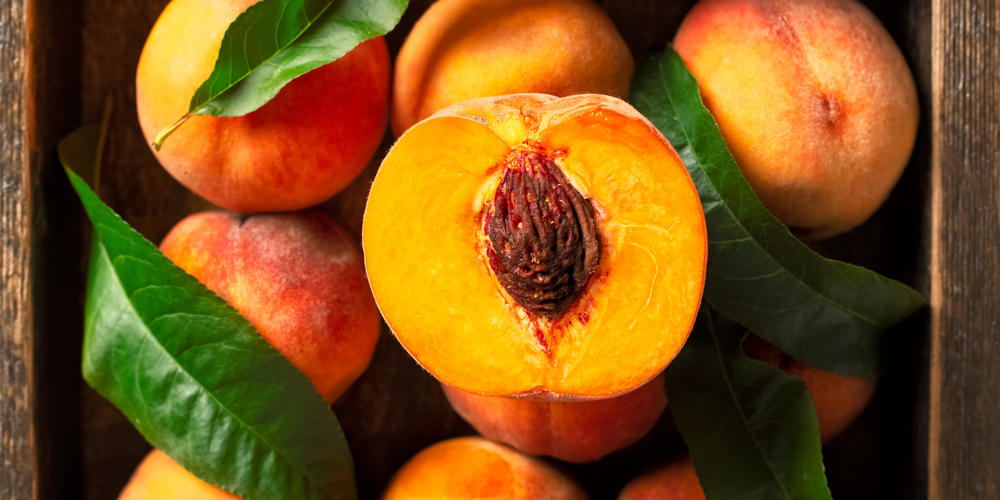 You can group peaches into two: yellow peaches and white peaches. Yellow peaches are the most common. They have yellow flesh, and they taste sour. This makes them the best peaches for canning and cooking.
White peaches are variants of Asian peach trees. They have white flesh, and they taste sweet. Peaches can also be freestone or clingstone. The flesh of the freestone peach is not attached to the pit. On the other hand, the pit of clingstone peaches is inseparable from their flesh. Most white peaches are clingstone peaches, and most yellow peaches are freestone peaches.
Now, which type grows well in zone 9? In general, peaches that grow well in zone 9 are low-chill and heat-tolerant peach varieties, and most of the time they are yellow freestone peaches. Here are peaches you can grow in zone 9 according to how many chill hours your area receives in the winter.
Peaches that require only 100 chill hours
Gulf Queen
Mid Pride
Bonita
Ventura
Peaches that require only 100 to 150 chill hours
Peaches that require only 150 to 250 chill hours
Santa Barbara
Earligrande
Peaches that require only 300 chill hours
Peaches that require only 400 chill hours
Of course, chill hours are not the only growth requirement for peaches. It's also humid and hot in zone 9, so you also have to find peach varieties that can tolerate heat and humidity, which is just easy since most peaches can tolerate humidity and the heat helps them resist diseases and pests during the growing season.
Just take note that peaches, in general, require full sun and well-drained, slightly acidic soil. They also need fertilizer and pruning for healthy growth. Give your peach tree all of these and you won't have to buy peaches at the supermarket anymore.
You may also like: Can Bulbs Survive in USDA Hardiness Zone 9?