French pink pussy willow, also known as goat willow and great sallow, is a beautiful plant that is a lot of fun to raise. Read on to learn everything you need to know to care for them.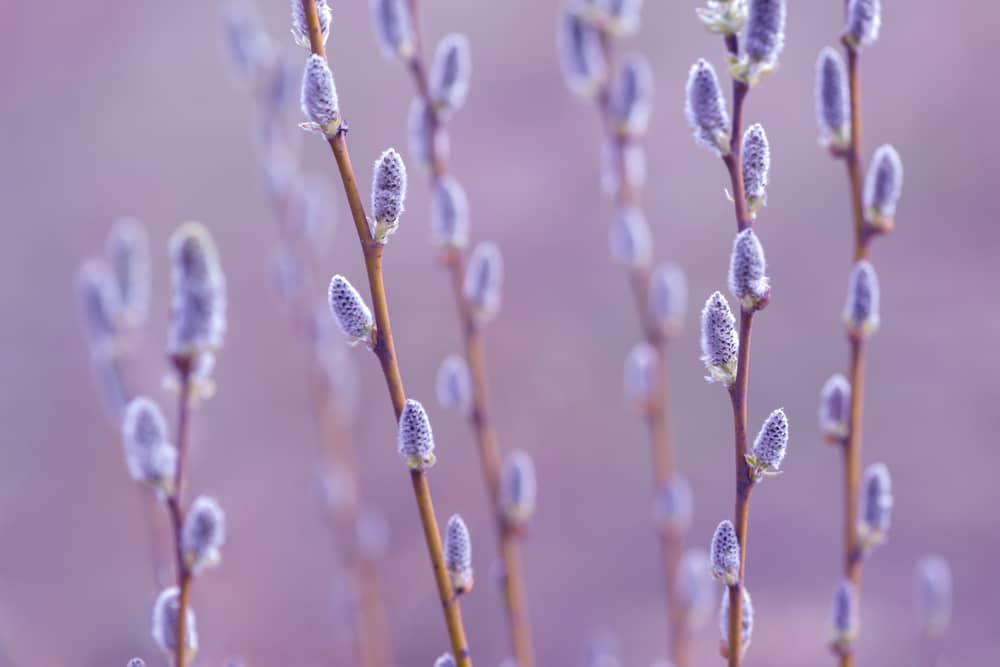 | | |
| --- | --- |
| Botanical Name | Salix caprea |
| Common Name | French Pink Pussy willow, Goat Willow, Great Sallow |
| Plant Type | Perennial |
| Flower Color | Pinkish-gray, fuzzy catkins |
| Size When Mature | Up to 30 feet tall |
| Bloom Time | Early Spring |
| Sun Requirements | Full |
| USDA Hardiness Zones | 4-8 |
| Soil PH Range | 5.5-8 (mildly acidic to mildly alkaline) |
| Soil Type | Prefers moist soil, tolerates most soil |
| Water Needs | High |
| Native Area | Europe and Asia |
---
What You Need To Know About French Pink Pussy Willow
French pink pussy willow shouldn't be confused with American pussy willow. This plant is native to Europe and Asia. Here's everything you need to know about growing and caring for a thriving goat willow plant.
Light
Pussy willow needs full sun. However, it tolerates many conditions, including partial shade.
Water and Soil Needs
French pink pussy willow needs damp or moist soil and plenty of water but tolerates drier soil. When first growing the shrub from seeds, ensure they get a lot of water so they don't dry out. It can handle many different soil types. You can grow it in well-draining soil, but it prefers poorly-draining soil.
Goat willow prefers a pH of around 5.5-8 for its soil, doing well in slightly acidic to slightly alkaline conditions. It will do alright in more acidic or alkaline soil, too.
Temperature Requirements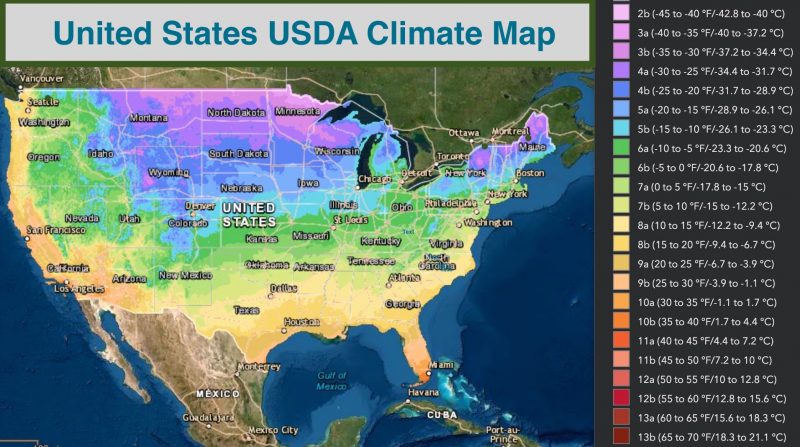 Goat willow does best in the USDA hardiness zones 4-5, but it can still grow in 6-8, just not as well. These zones cover the vast majority of the United States, so you can grow goat willow in most places there. If you are unsure, consult the USDA hardiness zone map.
Fertilizer
Nitrogen fertilizer is the best fertilizer for a french pink pussy willow plant. You should apply this fertilizer when the plant is young and in the early growth stages. Fertilizer can help pussy willow to bloom. Otherwise, goat willow doesn't need fertilizer when it gets older unless any issues arise.
Common Diseases
Despite being a fairly hardy plant, goat willow is still vulnerable to a few common plant diseases.
This plant can get powdery mildew, which is a fungal infection. The best way to treat this is to prune the infected parts and try to prevent the powdery mildew from spreading further on the tree and other plants. You can also use a fungicide if the plant isn't responding, but that is the last resort option.
Goat willow is also susceptible to watermark disease, which causes the tree to essentially wilt and die. The best way to treat this is to remove infected parts of the plant to prevent spread. If you can't stop the spread of the disease, it may be necessary to cut the tree down.
---
French Pink Pussy Willow Propagation
The best way to propagate goat willow is to take your cuttings during the growing season, during spring. You can also buy cuttings or seedlings to use or pick seeds from the catkins.
You can get seeds from female catkins in the middle of spring. When using a seed, sow it as soon as possible before it can no longer grow. Germinate the seeds and then plant them. These seeds tend to germinate quickly, so keep a close eye on them. Keep the seeds moist as you do.
You can also cut branches with catkins on them and put them into the soil so that when the seeds drop, they fall into the soil to grow. Water these seeds often, as they do best with a lot of water.
You can also cut a branch that has buds on it and plant it. Dip it in a growth hormone to encourage it to take root.