Gardening can be a great challenge in Pennsylvania because of the harsh winter, which presents a number of unique problems. Even so, homeowners and enthusiastic gardeners can bypass this challenge by planting summer-blooming flowers in April.
---
Flowers to plant in April in Pennsylvania
Planting in April allows you to have a yard full of fragrant, vibrant flowers in late spring through summer. For Pennsylvania residents, this post will cover some of the flowers that are sure to grow in the ever-changing April weather, then bloom into their time, creating a glorious vista.
Here are flowers that you can plant in April in Pennsylvania:
1. Sunflowers (Helianthus annuus)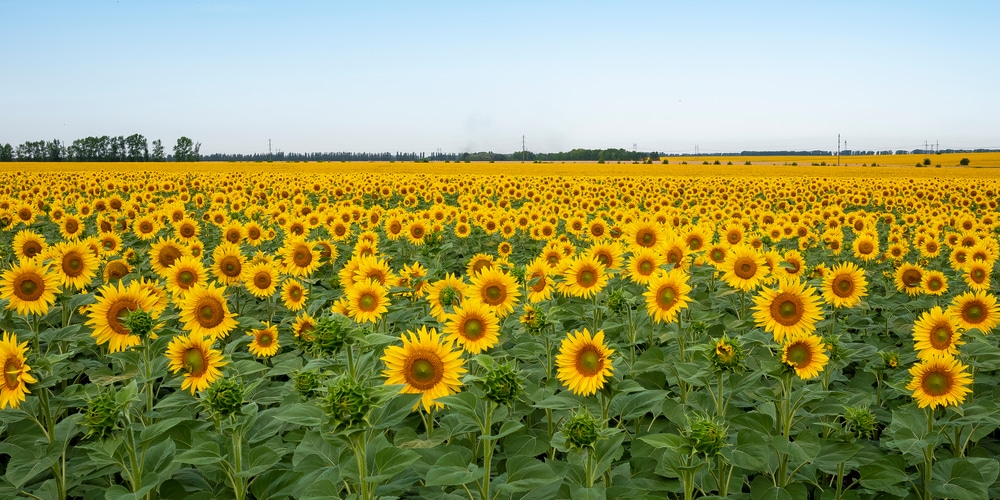 Sunflowers are perfect flowers to grow in April and have large easy to plant seeds that mature easily and bloom as magnificent showy flowers in summer. Perhaps, they do not have hard planting procedures, and you can comfortably give them to your kids to help you plant. Normally, they have a single tall stem of about 10- 15 feet and produce a giant plate-like flower whose seeds are edible.
The flower blooms usually face the sun, thus its name, "sunflower", therefore when planting, make sure the bed lies where the sun will be behind you. If you wish your sunflowers to produce well, ensure they are exposed to full sunlight and get enough water supply.
2. Perennial Hibiscus (H. moscheutos)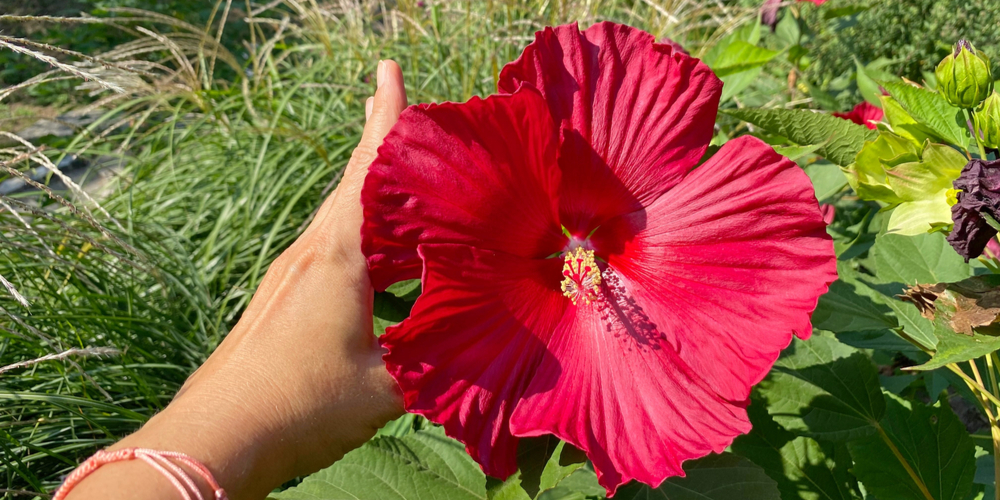 Perennial Hibiscus is also commonly called rose mallow or swamp hibiscus. This garden flower was bred from a few wildflowers native in the East and southern part. Its flowers are relatively one foot wide and are either red, white, or pink.
These large flowers grow on a 2-8 feet long stem, though the height depends greatly on the flower species. It will bloom in late spring and summer, and then the stem dies during winter. For better flower garden results, plant Perennial Hibiscus in full sunlight with an adequate water supply.
3. Profusion Zinnias (Z. hybrida)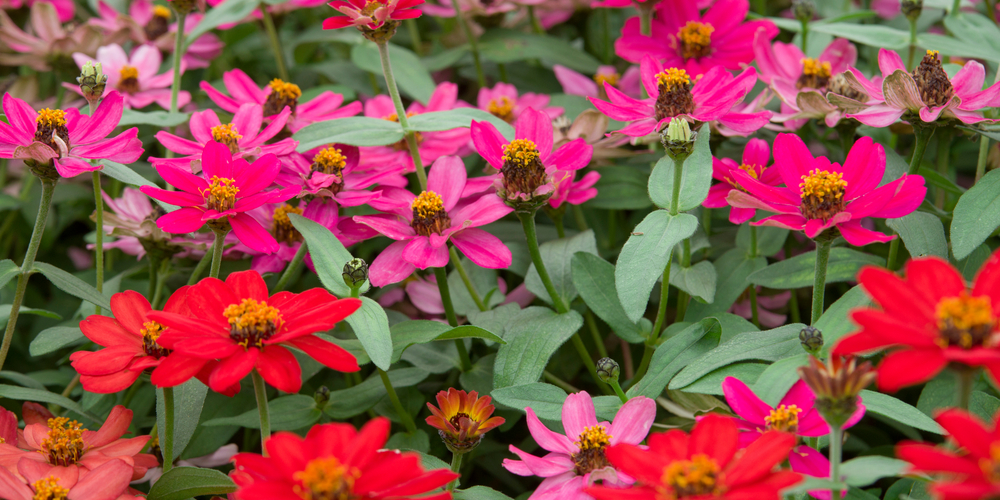 Do you need homemade flower bouquets? If yes, then you can courageously grow Zinnias. After they bloom, you can cut several armloads of flower bouquets and still have a bright color on your garden of Zinnias flowers. While other zinnias flowers bloom in hot weather, the Profusion zinnias bloom brightly into fall. Planting them in April is the best choice if you need more flower bouquets in summer.
The profusion white, orange, and cherry varieties produce daisy-like flowers, while the double profusion cherry, gold, white and orange-red varieties produce fluffy pom-poms flowers. This annual flower does well in generally all zones and requires sufficient sunlight and water supply.
4. Sea Holly (Eryngium)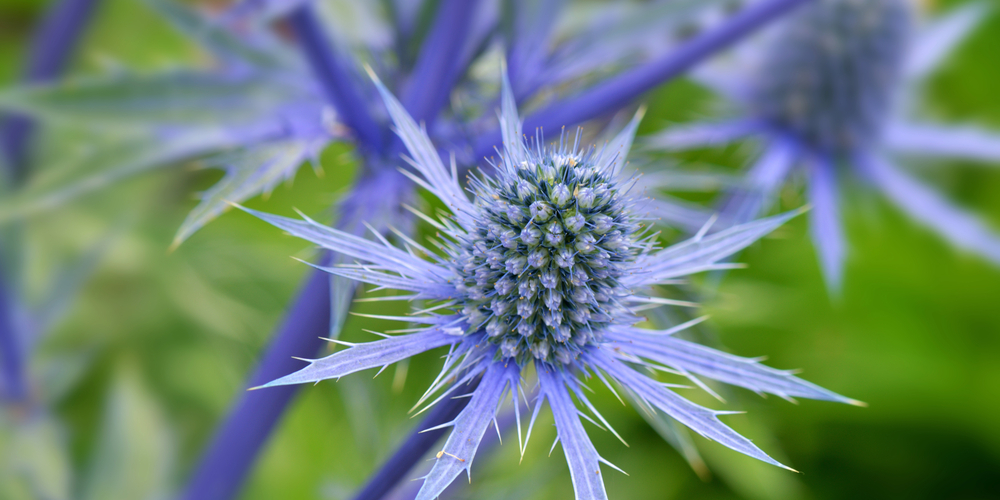 If you are planning to add a bit of beauty contrast to your garden, or some lively look to your dried flower patterns, then planting the dramatic spiky Eryngium in April is a good decision. Its flowers blend well with its prickly blue-green leaves. It is a perennial flower that does well in Pennsylvania if exposed to full sunlight and moderate watering.
5. Stella de Oro Daylily (Hermerocallis)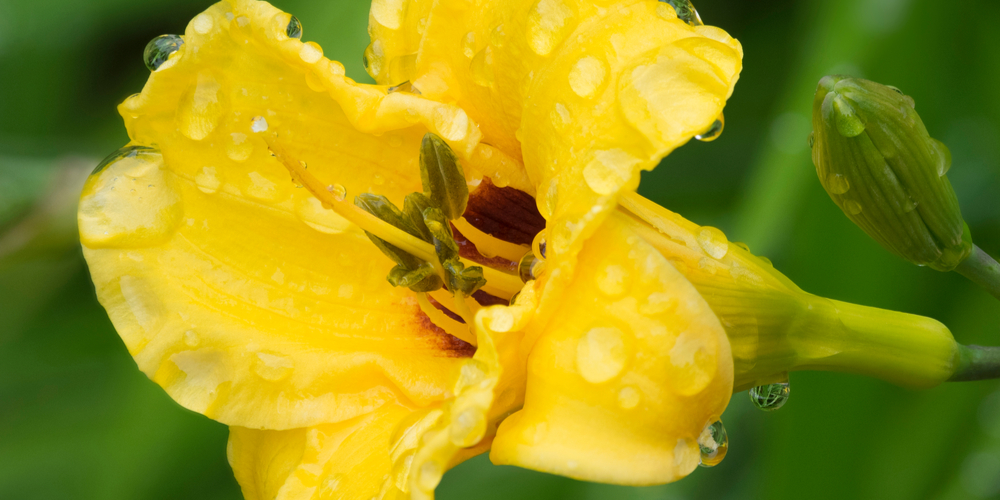 Daylilies are tough but trouble-free flowering plants whose flowers are showy and perfectly position themselves above a mound of sword-shaped leaves. They are named daylilies because every blossom lasts for a day and shrinks out, whether in a garden or a vase.
This should not worry you because the plant has numerous stems, each holding several buds that open up daily on consecutive days. One of its species, the Stella de Oro, is a low-growing type that keeps reproducing new stems that give a profusion of golden yellow blossoms that may last for up to five months, which is much longer than the common daylilies.
6. Brown-Eyed Susan (Rudbeckia)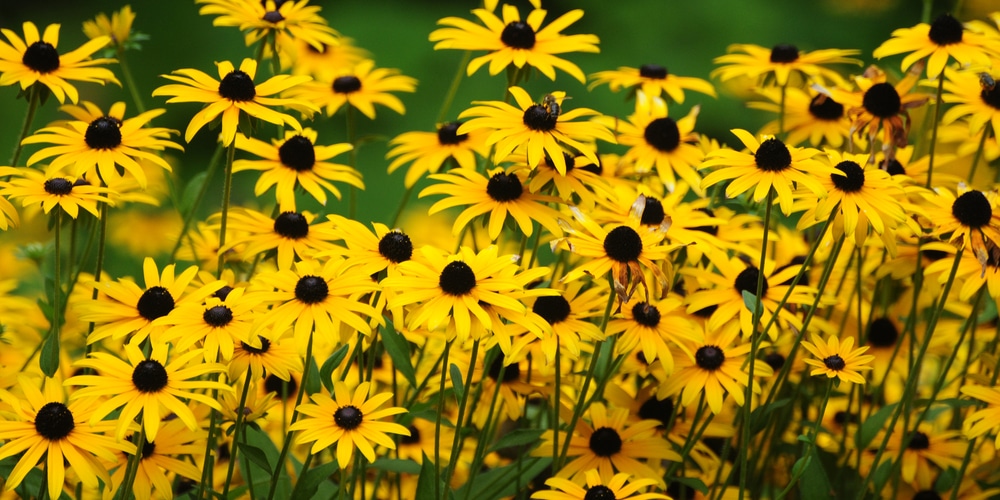 They are bright yellow to orange flowers boasting a raised brown polka dot center that makes them stand out in a garden. They are generally perennial and slowly form showy and gradually spread hardy clumps like their wildflower ancestors.
However, one of its varieties, the R. hirta, blooms from seed in the first gear, and it is usually grown as an annual. They are a good option for adding to a garden in April in Pennsylvania because of the relatively colder time when they are known to bloom.
---
Flowers to plant in April in Pennsylvania: Conclusion
If you need to enjoy different eye-catching sensations of beautiful flowers in summer or late spring, planting both annual and perennial flowers in April is a good idea. This article has covered a few of the options you can take when thinking of expanding your flower garden in Pennsylvania.