There are many beautiful flowers that start with P. If you're looking to add more color to your flower beds, you may like to consider some of the following!
Purple Coneflower (Echinacea)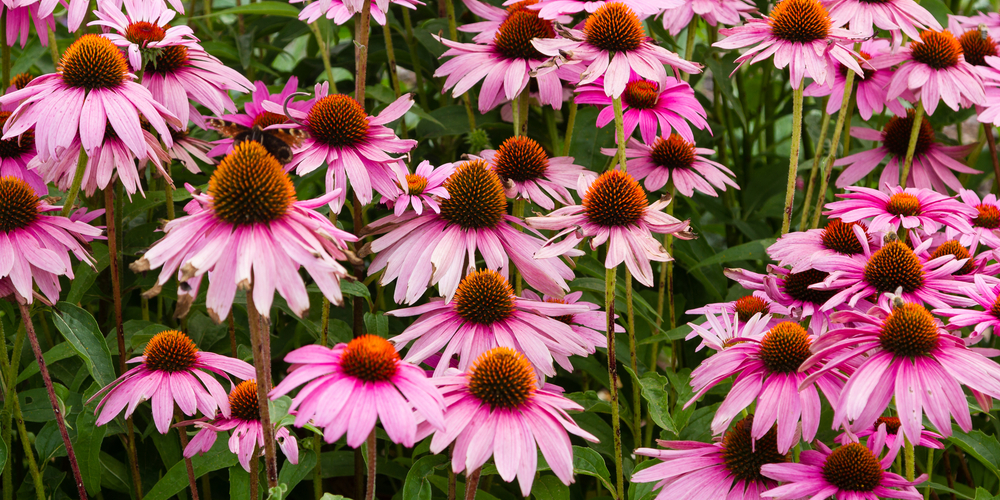 Coneflower is a perennial flower native to North America. The plant grows two to three feet tall and has big purple flowers that bloom in the summer. The cone-shaped flower has a yellow center with purple petals around it. It needs full sun and well-drained soil but will grow almost anywhere except in very wet areas (the leaves will turn yellow if they get too much water). The flower is easy to grow and makes a great addition to any garden. It attracts butterflies and bees and can be planted in the fall or spring. It also attracts hummingbirds if planted near bird feeders.
Scientific name: Echinacea purpurea
Soil type: Grow best in poor or lean soil: Chalk, Loam, Sand
Leaves: Characterized by lanceolate and ovate leaves
Size: Grows to 2-4′ tall
Sunlight: full sun or at least 6 hours of sun every day
Flower: Showy, Good Cut
Plant Type: herbaceous perennials
Poppy Anemone. (Coronaria)
The poppy anemone, also called the windflower, is a species of flowering plant native to the Mediterranean region. It is a short-lived perennial that grows from bulbs and has between three and six oval leaves per bulb. The flowers are white or pink with purple markings and are often spotted with red. The flower has a brilliant red bloom similar to that of the poppy flower.
Common Name: windflower
Plant Type: Bulbs
Sunlight: Requires full sun or partial shade
Hardiness: 7 – 10
Flower color: red, white, purple, or yellow-green
Plant Family: Anemones – Windflowers
Height: 0.75 to 1.50 feet
Spread: 6″ – 9″ (15cm – 22cm)
Flowers That Start with P: Prickly Pear Cactus (Opuntia)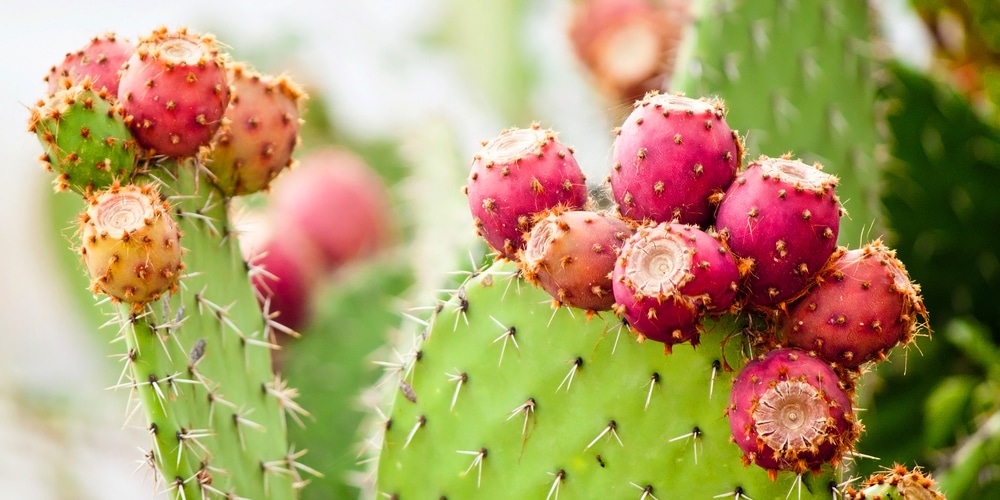 Prickly pear cactus, also known as opuntia, nopal, among other names, is the most common type of cactus. They have flat stems covered in tiny spines that point back toward the stem from which they grow, allowing them to attach to other objects for support as they climb. The prickly pear cactus is native to North and South America. It grows in the desert, where water is scarce, and most other plants cannot grow. It is a water-storing plant and can live long without rain.
The prickly pear cactus produces flowers in the spring. The flowers are usually red but can also be yellow, orange, or pink, depending on the species. The flowers are followed by fruit that resembles small green pineapples.
Plant Type: Herbaceous, perennial, cactus
Sunlight exposure: Full Sun
Plant Family: Cactaceae
Season of bloom: June to July
Flower Color Pink, yellow
Size: 6 in. tall and 8-ft. wide
Soil Type: Sand, Loam, Chalk. Clay. Acidic, Neutral
Water Needs: adapted for dry conditions
Soil Type: Dry, gravelly or sandy, well-draining
It grows best in areas with hot summers and deserts but can tolerate some frost. It can thrive in regions with extreme temperatures (4—11 USDA Zones)
Pincushion Flower (Scabiosa)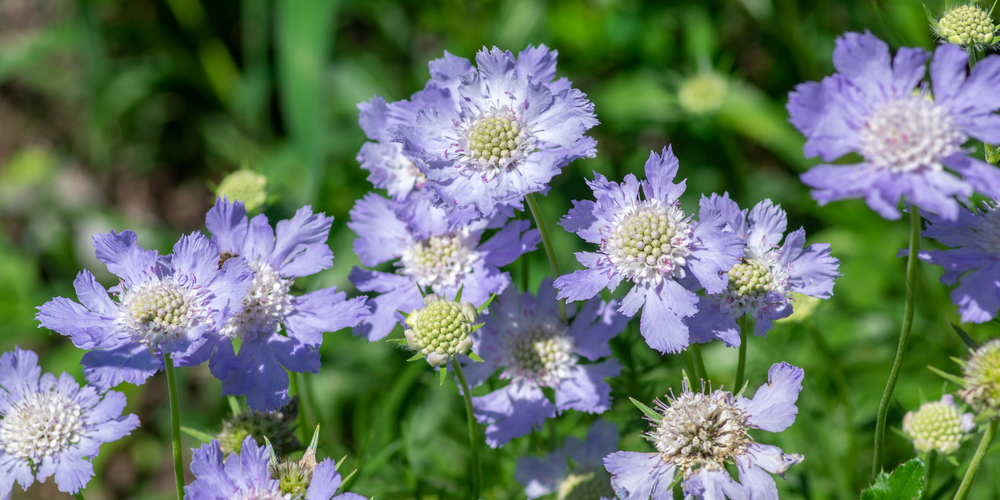 The pincushion flower is a flowering plant of the Scabiosa genus. It grows on an erect stem with a single large flower and often reaches maturity in 90 to 100 days. The plant has five petals and five sepals, and its flowers come in many different colors.
It grows in areas with well-drained soil, but it can also grow in partial shade. Beyond looking unique and beautiful, scabiosa flowers attract pollinators such as butterflies and bees to your garden. With a bit of care, this plant will bloom throughout the summer and into early fall, increasing the curb appeal of your garden with ease.
Common Name: Scabiosa, pincushion, scabious
Soil Type: Moist but well-drained
Mature Size: 12–18 in. tall, 12–18 in. wide
Bloom Time: Summer, early fall
Flower Color: Lavender, red, white, pink, burgundy, cream
Plant Type: Herbaceous perennial
Soil pH: Neutral, alkaline
Sunlight Exposure: Full sun
Hardiness Zones: 3–7 (USDA)
Flowers That Start with P: Poppy (Papaver rhoeas)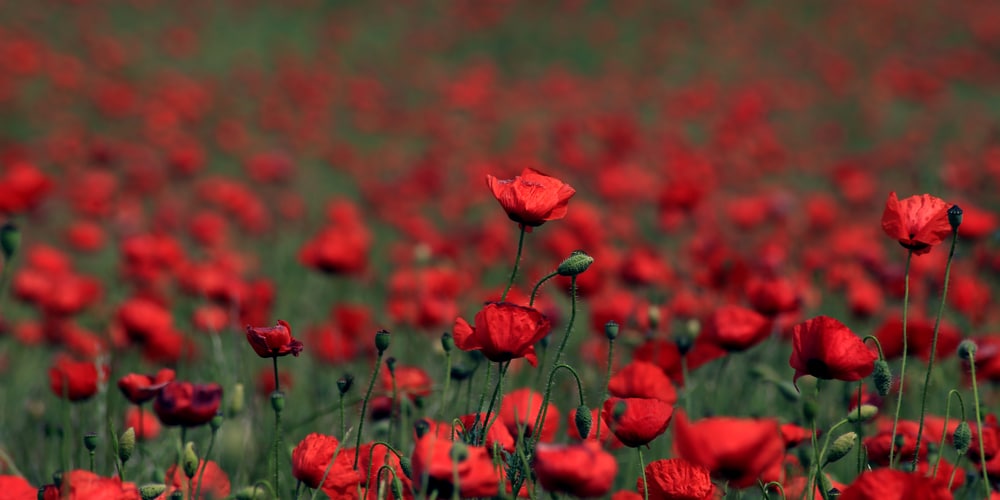 Papaver rhoeas is a wildflower with common names such as corn poppy, Flanders poppy, corn rose, common poppy, field poppy, and red poppy. There are native to the United Kingdom and have many different species of poppy plants in many different colors and sizes. Poppies grow best in sunny locations with well-drained soil, but they can also grow in partial shade.
Plant Type: Perennials
Sunlight exposure: Full Sun or partial shade
Plant Family: Papaver – Poppies
Season of bloom: Early summer or late Spring
Height 1-2(30cm-60cm)
Soil Type: Chalk. Loam, Sand
Spread 6-1(15cm-30cm)
Water Needs: Average
Soil Drainage: Well-Drained
Soil pH: Alkaline, Acid, Neutral
Characteristics: Cut Flowers, Showy
Flowers, Spring Blooming, Long-blooming
Hardiness: 3–9
Flowers That Start with P: Passionflower (Passiflora)
The Passion Flower is a perennial plant that has large leaves and flowers. The most distinctive feature of these plants are the flowers which have a maroon center surrounded by five yellow petals with blue veins and a green margin. These plants grow best in moist and well-drained soil and full sun. give the plant plenty of water and fertilizer during summer to encourage growth. If you feel that your Passion Flower is not blooming, place it in the sun for at least three hours a day.
Plant Type: Perennial
Sunlight exposure: Full Sun
Plant Family: Passifloracae
Height: 6–10 ft. (1.8-3 m)
Soil Type: Well-drained, moist but not waterlogged, pH 6–7
Water needs: High
Zone: 5–10 (USDA)
Characteristics: Perennial, Sun loving, Showy flowers. Woodland Plant. Attracts butterflies and hummingbirds
Hardiness: 5–10 (USDA)
Passionfruit Vine (Passiflora edulis flavicarpa)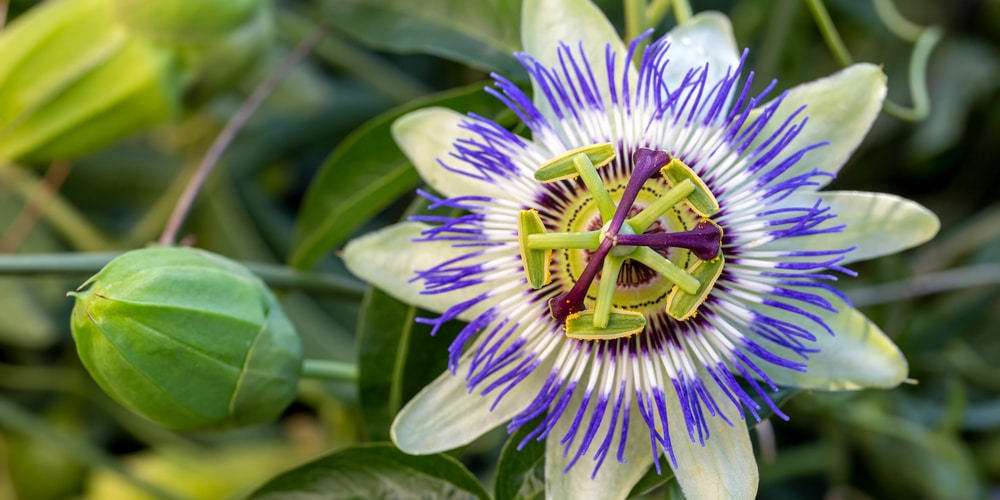 This perennial vine has beautiful heart-shaped leaves and white flowers with purple streaks. The fruit is yellow, egg-shaped and has a soft pulp with seeds inside that are edible. It grows best in full to part sun in well-drained soil that is moist but not waterlogged. Passionfruit vines require the support of structures such as trellises and arches to climb on. Passionfruit vines are also drought-tolerant once established, but they will yield more flowers and fruit with moderate watering.
Plant Type: Perennial vine
Sunlight exposure: Full Sun to part shade
Plant Family: Passifloraceae
Height: 6–20 ft (1.8-6.1 m)
Soil Type: Well-drained, moist but not waterlogged, pH 6–7
Water needs: Moderate
Zone: 8 (USDA)
Characteristics: Perennial vine/woody climber, Summer blooming, Attracts butterflies and hummingbirds, Fall foliage, Showy flowers
Hardiness: 8 (USDA)