Camellias are stunning flowering plants that enrich many gardens in the Southern States. Many people like their magnificent blooms and luxurious evergreen dense foliage. If you dream of getting splashes of color and adding an intense deep-green backdrop to your garden, you should consider planting camellias. Keep reading to explore our "Cold Hardy Camellias Zone 6" essential guide to discover what species you might get for your garden.
---
Cold Hardy Camellias Zone 6
One of the best things about growing these plants is that they reward gardeners with delicate and vivid flowers when most other plants are dormant.
Indeed, these plants bloom during fall, winter, and early spring, at times when we need color in our gardens. Camellias are ideal for extending the flowering season in your garden. They contribute to making it look lively for longer. These plants are the official flower of Alabama and add plenty of color to most yards in the area.
While in the past, we could only grow camellias in USDA hardiness zones above 7, today, we have the opportunity to add camellias even in other regions.
Luckily, plant breeders have developed camellias that will survive colder temperatures. Some such varieties won't struggle even at temperatures as low as -10F! Still, you will have to ensure you meet their basic requirements to have them thrive in your garden. The good news is that it is not as complicated as you might think.
Camellia Polar Ice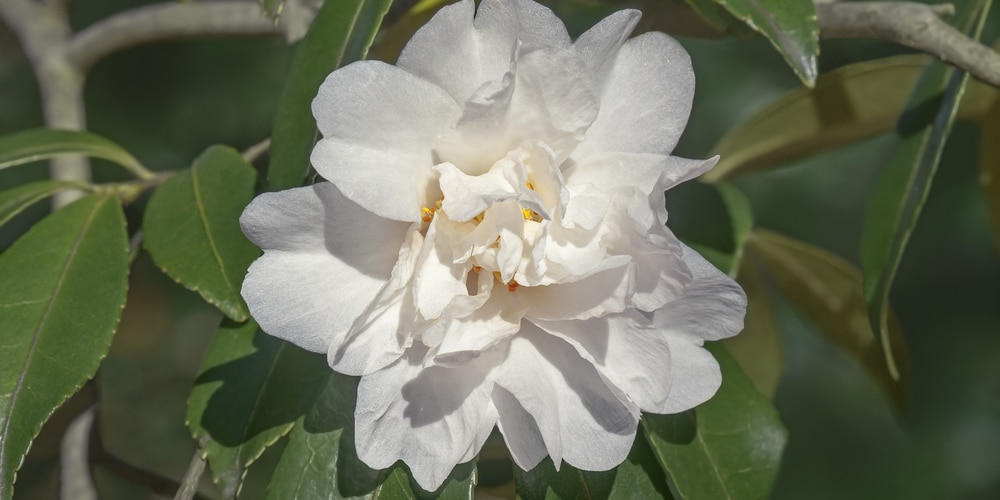 Camellia Polar Ice is a cold-hardy plant that blooms in fall. It is versatile and easy to grow. Plus, it thrives in zone 6 climate and will produce plenty of delicate-looking white flowers from October to the end of November. The plant sheds petals individually after blooming, so you won't need to deadhead your flowers.
Overall, Camellia Polar Ice is a relatively low-maintenance plant that, with its leathery and glossy foliage, works perfectly to create borders and hedges around your property. Each flower is about three to four inches in diameter and consists of twelve large petals surrounding a mass of smaller ones.
Camellia Winter Charm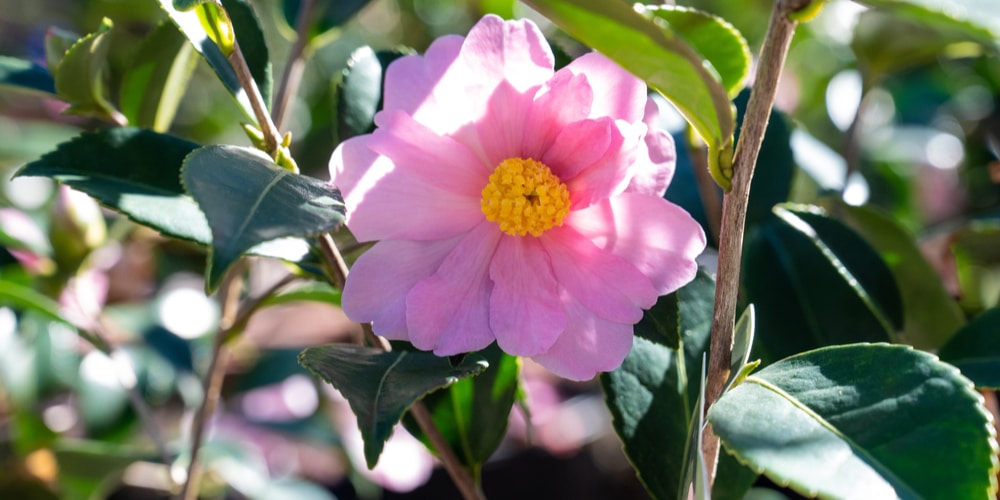 Camellia Winter Charm is another fall bloomer. However, it is slightly different than the previous variety. For starters, its blooms are lavender-pink and resemble peonies. Plus, they are wide and denser. The stamen is golden, which creates a beautiful aesthetic effect. The contrast between the delicate blooms and the plant's dark and glossy foliage is stunning.
Camellia Pink Icicle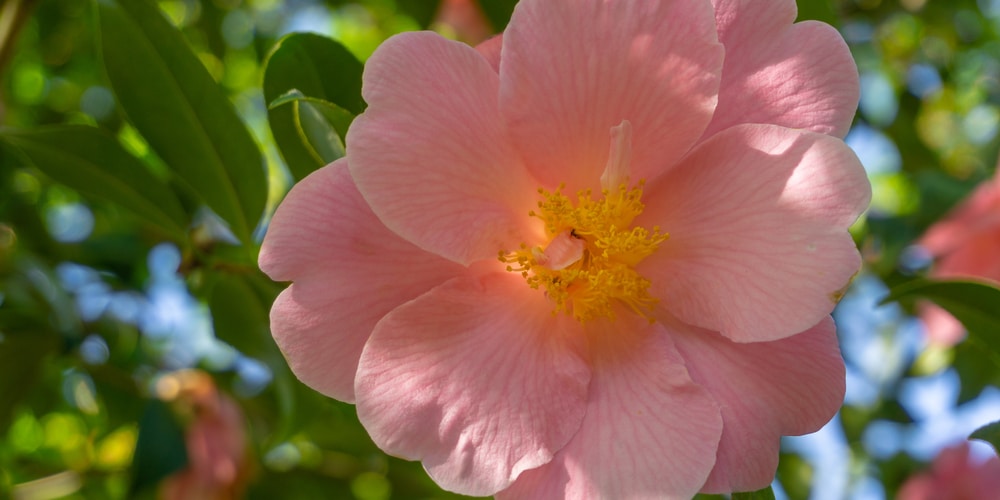 This type of camellia produces eye-catching flowers that are about 5 inches wide. They are bright pink and fluffy. The blooms resemble a peony and consist of rabbit ear petals among petaloid and a golden stamen. Depending on where you live, you can expect flowers between late winter to early spring. In zone 6, these plants won't have issues surviving during the winter.
Camellia Japonica April Blush

Another spring bloomer you should consider for your garden is Camellia Japonica. The plant is compact and tolerates low temperatures. Plus, it produces voluminous masses of rosy flowers with yellow centers that look stunning in most settings.
Under proper care, this type of camellia can make flowers throughout the spring and summer: ensure you add mulch around the plant to increase water retention and boost the soil's nutrient content.
Camellia Japonica Korean Fire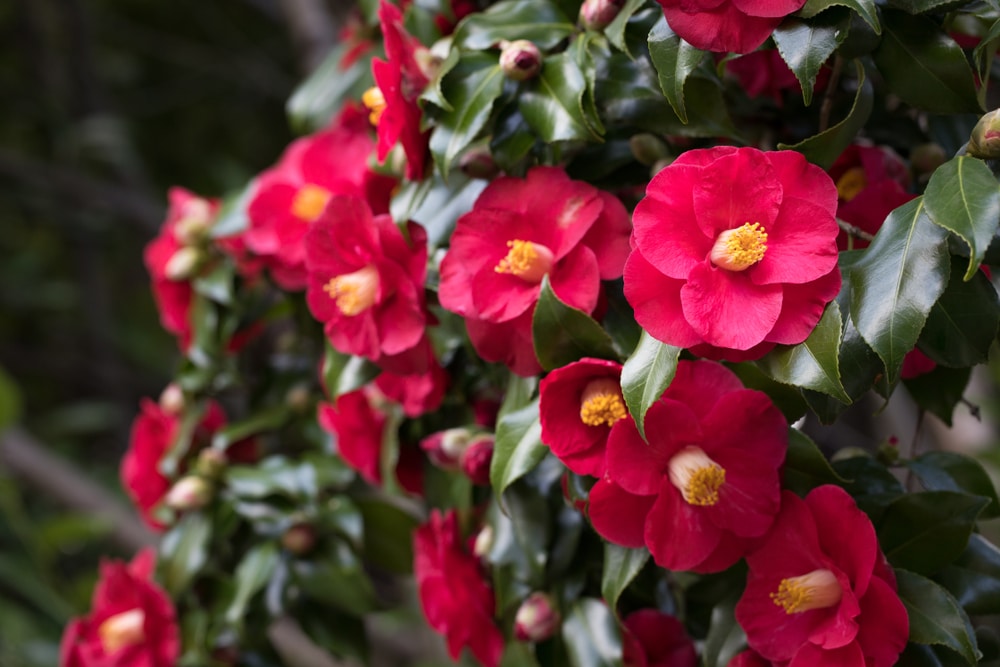 This species of Camellia Japonica takes its name from the vibrant red flowers it produces. The center is golden yellow for a stunning contrast. Weather permitting, it will bloom from late winter through early spring.
Plus, it is one of the most cold-tolerant camellias: it can thrive even during USDA zone 5 winters. The plant can grow about ten feet tall and six wide under optimal conditions. Make sure you plant it somewhere where it won't get crowded.
---
Cold Hardy Camellias Zone 6: The Bottom Line
Most of these flowering plants perform best in warmer climates. However, camellias can thrive even at lower temperatures. All you have to do is pick a cold-hardy variety and meet its basic requirements. Provide these plants with fertile and slightly acidic soil that drains well.
Protect them from harsh wind and direct sunlight, especially during the warmest months of the year. With such considerations in mind, you won't have problems growing healthy cold hardy camellias in zone 6. Still, if there is frost coming, protect your camellias with plastic bags or transfer them indoors to prevent their roots from rotting.
Related Article: Shade Plants North Texas: The Ultimate Guide