Did you know that there are black and white flowers you can add to your yard? With their unique colors, such blooms can change the outlook of your outdoor space.
Keep reading this essential guide to take some inspiration and learn about which plants produce stunning black and white flowers.
Don't forget that some of the species we include here are rare: you may only find them in special nurseries. Plus, they might require different levels of care and attention.
---
Black And White Flowers
If you want to create gorgeous contrasts in your garden, here are the best option for you!
Petunia "Black Magic"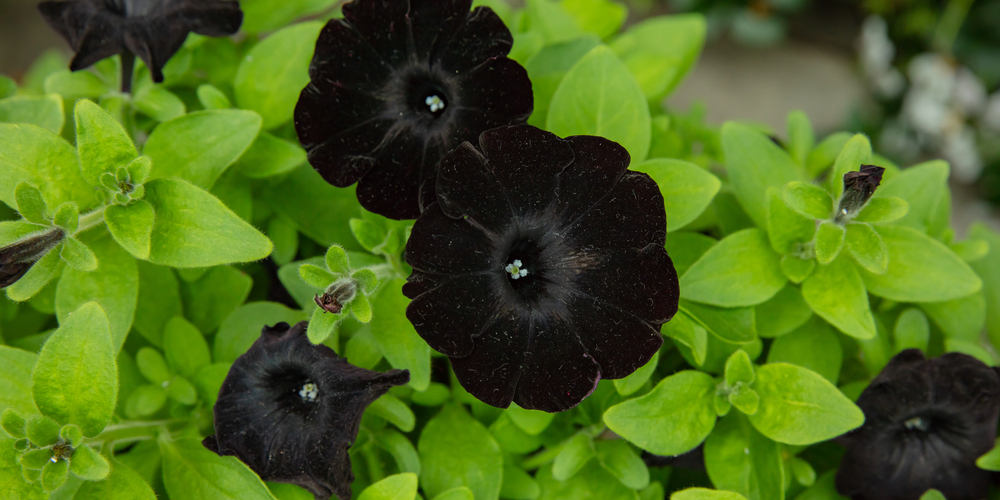 You can find petunias in many colors, but the Black Magic variety is one unique option. This hybrid's petals look velvety and are deep black with small white centers.
The color stands out from the lush and bright green foliage, creating a stunning combination. Consider adding these plants to hanging baskets around your porch for a fascinating effect.
The best part is that these plants are relatively easy to grow if you know what they need. Don't forget to ensure your petunias are moist, especially during the summer. Put them under direct sun for more intense colors.
Hellebore "Christmas Rose"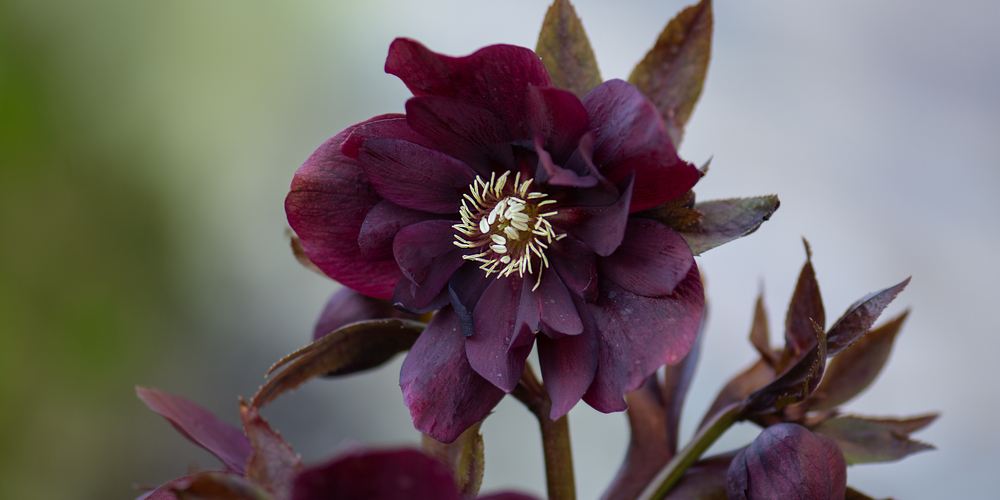 Hellebores are evergreen perennials that look like wild roses. This variety, in particular, produces unique black blossoms that blend in with the dark leathery foliage of the plant.
Its name comes from the fact that these plants bloom around Christmas in warmer regions. Place your hellebore under partial shade to avoid discoloration.
Plus, ensure you grow it in rich soil to get plenty of blooms during the flowering season. You can add them along walkways or under your patio to get adequate lighting on your plants.
Hellebore Christmas roses will add an elegant touch to your garden and make for gorgeous cut flowers. Consider planting them around your property to enjoy blooms for longer.
White Anemone
You'll fall in love with the elegant white anemone if you like large blooms. These dramatic flowers will become the central piece of any garden. Beware: you can find anemone flowers in many varieties, but the black and white one is the rarest. You might struggle to find one.
However, if you manage to access these unique-looking flowering plants, you don't have to worry about maintaining them. Indeed, they are relatively easy to grow and not as fussy as other plants regarding location and lighting.
All you have to do is ensure they get all the water they need. And if you live in a cold region, even better! These plants thrive at slightly lower temperatures!
White Black-Eyed Susan
There might not be a better choice than getting hands on the rare hybrid White Black-eyed Susan to enjoy a longer blooming season. You might know the "standard" version, but this one is great for adding a classy touch to your yard.
These plants are relatively easy to grow and pair well with most other plants. Don't forget to select a sunny location to get large and wide-open flowers with bold black centers.
Nemophila Snowstorm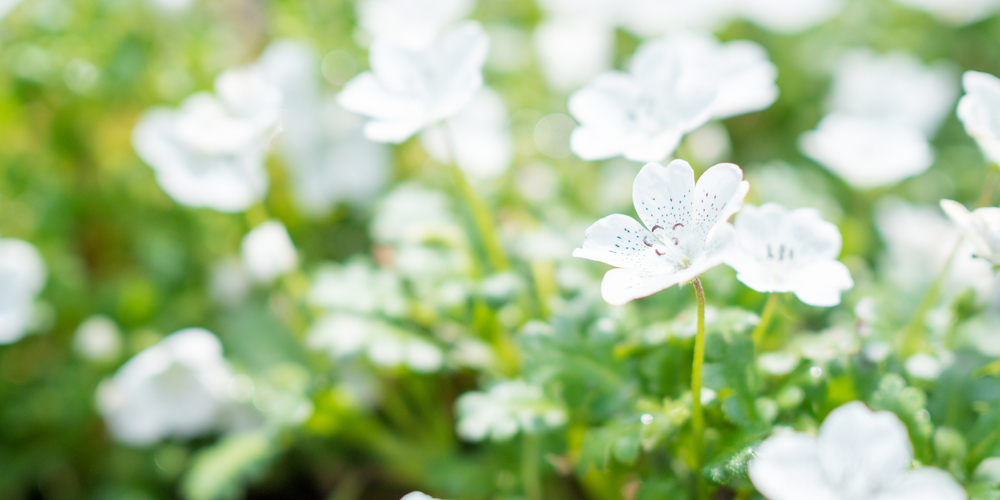 These black and white flowers are more white than black. The pure white petals present small black spots that look like tiny freckles.
Nemophila Snowstorms are shade-loving specimens, perfect for adding some color to the areas of your yard that don't receive much sunlight. These plants create a stunning effect around fences or on porches!
Despite their delicate looks, they are not as hard to care for as you may imagine. Under the right conditions, these plants are prolific bloomers and will add a bright splash of color to your yard!
Oriental Poppy Royal Wedding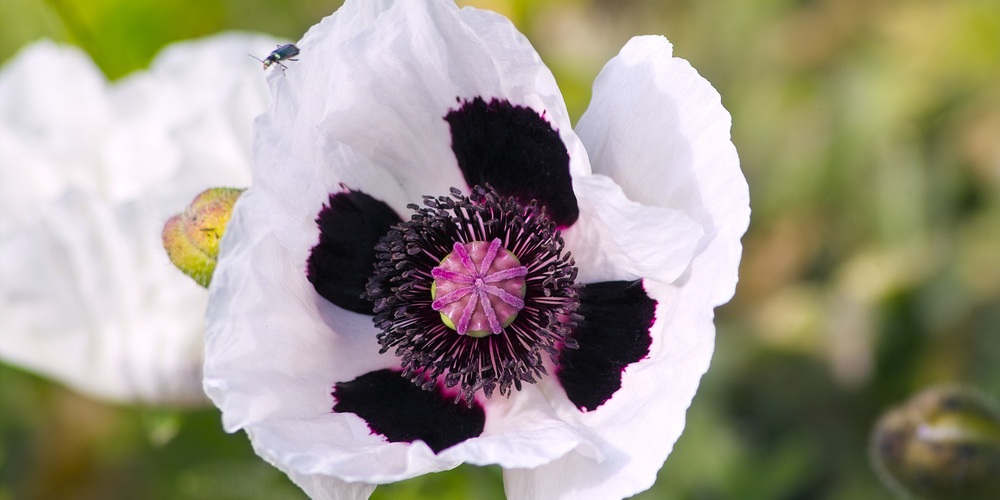 Oriental Poppies are gorgeous flowers, even more so in the Royal Wedding variety. These plants produce large and lovely-looking white flowers with deep dark centers.
And the best part is that they are relatively easy to grow: during the blooming season, deadhead the flowers to enhance production and enjoy them indoors in stunning compositions! Keep in mind that mature plants might reach 36 inches in height: ensure you have the space to welcome them in your yard.
After Dark Orchid
We've seen a lot of white flowers so far, but what if you'd prefer a plant producing stunning black blooms?
After Dark Orchids are almost impossible to find, but you shouldn't miss the opportunity to add some to your garden.
They are delicate flowers to grow but worth the effort: they will enrich your yard with a pleasant scent and produce unique-looking flowers with deep black petals and creamy centers.
Related Article: Plants For Clay Soil With Poor Drainage