'From little acorns mighty, oak trees grow.'
If you have an oak tree in your yard, you'll know that it can produce hundreds of acorns each year. This leaves homeowners looking for the best way to pick up the acorns from their yard. It can be very time consuming to collect acorns, and the best solution is to either use a rake or a yard vacuum to get the job done.
This article will look at the best way to get rid of acorns. We'll review two rakes and two outdoor vacuums that can be used to help you remove and dispose of the acorns in your yard.
Best Way to Get Rid of Acorns
The best way to get rid of acorns is by either using a rake or a leaf blower with a vacuuming function. Many leaf blowers can be easily turned into a vacuum by changing the setting and adding a garbage bag.
If you need to remove acorns from your yard annually, it's a good idea to invest in a good rake or a yard vacuum to do the job.
Best Rake to Remove Acorns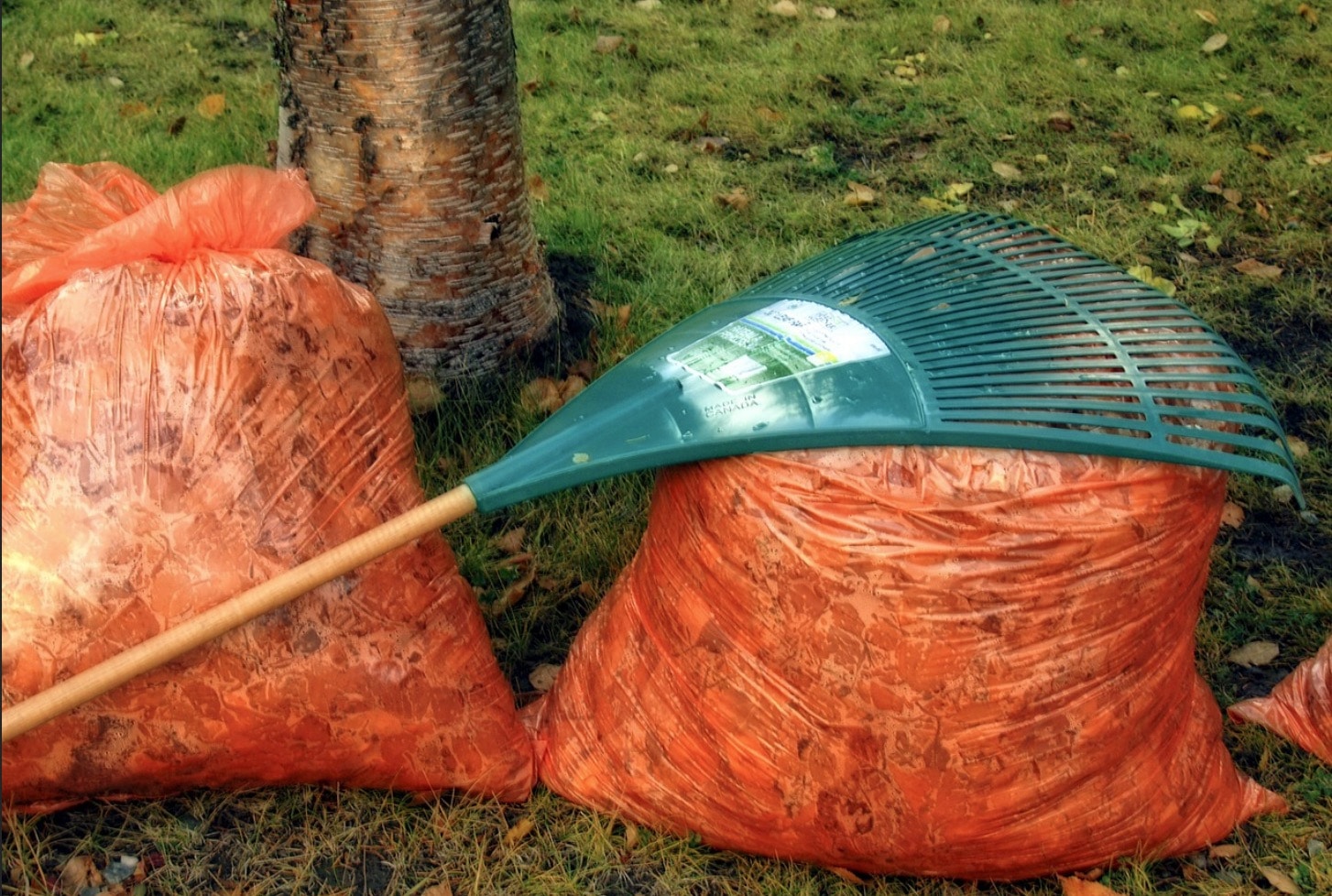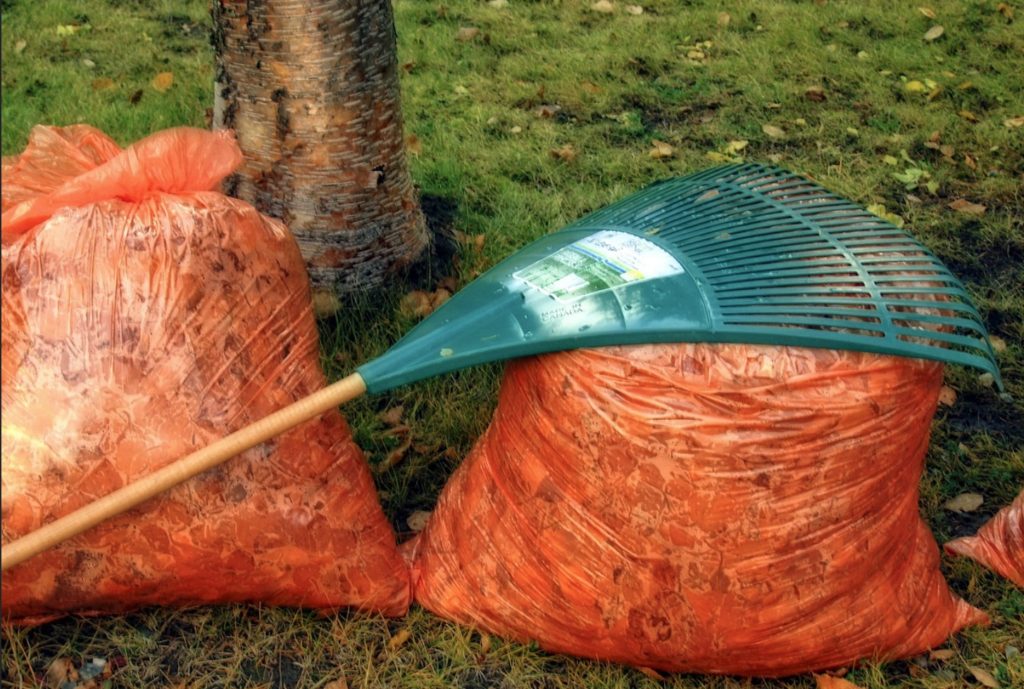 Acorns are traditionally picked up using a rake; this can be time-consuming as you'll need to rake the acorns into a pile and then shove or pick them up, ready for disposal. To reduce the amount of energy you're using to rake up acorns, you'll need to ensure you buy a good quality yard rake.
You'll need to find a rake that's sturdy enough to get through the grass. This is particularly true if you have long grass growing under your trees. It may be a good idea to keep your grass short as this will make things easier when it's time to rake up the acorns.
Many garden rakes are flimsy, which makes raking up acorns difficult. You may like to consider one of these two rakes which are great for acorns. If you're finding raking difficult, you can also try using a broom with coarse fibers to sweep them up. This works well in shorter grass or on paths and paved areas.
1. 63 Inch Adjustable Garden Leaf Rake
The great thing about this rake is that it's easily adjustable, making it suitable for people of all heights. When fully extended, it has a height of 63 Inches. This is larger than most similar rakes on Amazon. The head is also adjustable and able to expand from seven to twenty-two Inches, which is great for larger yards. You can make the head smaller to fit into tight areas.
The rakes handle is made from zinc plated steel, which makes it durable and long lasting and prevents rusting. It's also lightweight and easy to use, for acorns or leaves.
Pro's
Has a fully adjustable handle and head
Robust steel handle which is zinc plated
Lightweight and easy to use
Durable and long lasting
Great for bigger yards but also adjusts to fit into small gaps.
Cons
leaves can get punctured and stuck on the rake.
2. TRG GK102R The Groundskeeper II Rake
The Groundskeeper II rake is durable and hardwearing. It's been designed for both homeowners and professional gardeners alike and is not your average rake. You'll be able to easily remove acorns and leaves from long grass with this rake as it allows grass stems to pass between the tines without causing any harm. It's a handy rake for removing acorns, sticks, branches, and twigs, wood chips, bark, and even gravel from your lawn.
This rake has firm, round tines that are stiff and effective. The Groundskeeper works better than similar rakes with flexible tines. Each tines in 28 inches long and made from steel. The handle is long, making it suitable for tall people and allowing you to reach hard to get areas.
Pro's
Has a 55-inch yellow fiberglass handle
21-inch head
Tines and handle can be purchased separately
Manufactured in the USA
Cons
Can become clogged with leaves.
Best Vacuum for Acorns
Here are the top best yard vacuums for clearing up acorns. They are both available on Amazon and allow you to clear up acorns and dispose of them quickly. Be careful when clearing up acorns as they are slippy if you step on them and could cause falls.
1. K I M O. Cordless Leaf Blower yard vacuum
The KIMO cordless leaf blower can also be used as a vacuum to eliminate acorns and other garden debris. This product is portable and easy to use. It vacuums your lawn and is lightweight, weighing just 2 lbs. You can use it to vacuum underneath trees or to clean your courtyard, garage, or inside your car.
The KIMO leaf blower can be instantly turned into a vacuum cleaner. You'll be able to add a garbage bag to the air outlet, which allows you to collect and dispose of acorns easily.
Pro's
Can be used as a vacuum or leaf blower
Works on leaves, snow, and garden debris
Cordless, battery-powered; Charges in just 60 minutes
Comes with an accessory kit; charger, garbage bag, instruction manual, blow tube
Cons
This yard vacuum is pretty small and may not be suitable for very tall people as it could hurt your back if you're using it for a long time.
2. BLACK+DECKER 2-in-1 Cordless Sweeper & Vacuum
This Black + Decker product can be used as either a vacuum and a sweeper, making it great for clearing acorns and leaves from your yard. It can be used with a 36V Lithium-Ion and 40V MAX Lithium-Ion battery. This yard vacuum is very easy to use. It's lightweight and has an attachable garbage bag, which makes disposing of acorns easy.
Black + Decker has designed this product with durability in mind; it also has a low noise design and a built-in scraper. It weighs just 4.7 pounds and has a soft grip handle.
Pro's
Lightweight and easy to use
Comes with a garbage bag
Cordless
Low noise design
Has a soft grip handle
Comes with a built-in scraper
Cons
The air vent can inhale your pants if you hold it too close to your leg while in use.
Conclusion
When picking up acorns, it's a good idea to ensure the grass is cut relatively short, as this makes it easier to rake or sweep up the acorns. When choosing a yard vacuum, you may like to consider the size of the garbage bag that's attached. You'll need one that's big enough, so as you don't have to repeatedly empty it, but not so huge that it gets heavy and impossible to carry.
Once you've raked or vacuumed up your acorns, you can put them in the trash can. Some states have yard waste recycling where you can get rid of acorns, cut grass, and leaves. If you need to put your acorns and yard waste on the side of the road for collection, it's best to use a wheelie bin as this will be easier to maneuver to the roadside.
Last update on 2022-10-23 / Affiliate links / Images from Amazon Product Advertising API