Tomatoes are the best plant to include in your vegetable garden if you live in North Texas. The region's warmth and the sun will ensure productive crops and juicier and tastier fruits. You can never go wrong when deciding to harvest home-grown tomatoes!
Because of the hot temperatures and almost tropical climate, you can have excellent results when planting your tomato plants in the spring or fall. But, what are the best tomatoes to grow in North Texas and why? To find out about our recommendations, keep reading this essential guide.
---
Best Tomatoes to Grow in North Texas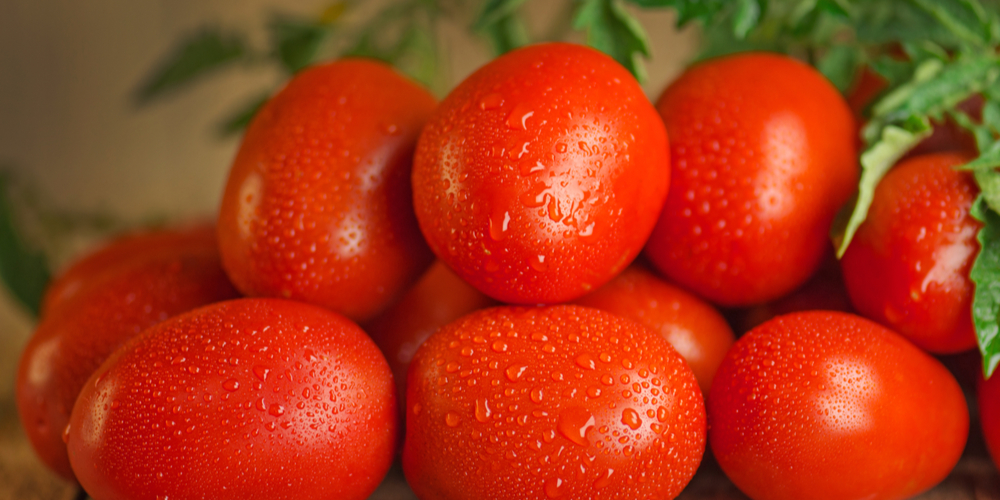 Don't forget that there are plenty of tomato varieties. And while you might be thinking that "a tomato is a tomato," there are many differences in the sweetness, acidity, shape, and overall growing requirements of each plant. Picking the appropriate variety can be daunting: you can choose from as many as thousands of species. But don't despair: in this essential guide, we included the best tomatoes to grow in North Texas so that you can have a better idea of which varieties work with the area's hot temperature and powerful sunlight.
In general, choose small to medium-sized varieties for consistent yields from your vegetable garden. Also, don't forget to select species resistant to pests that commonly attack your garden.
Celebrity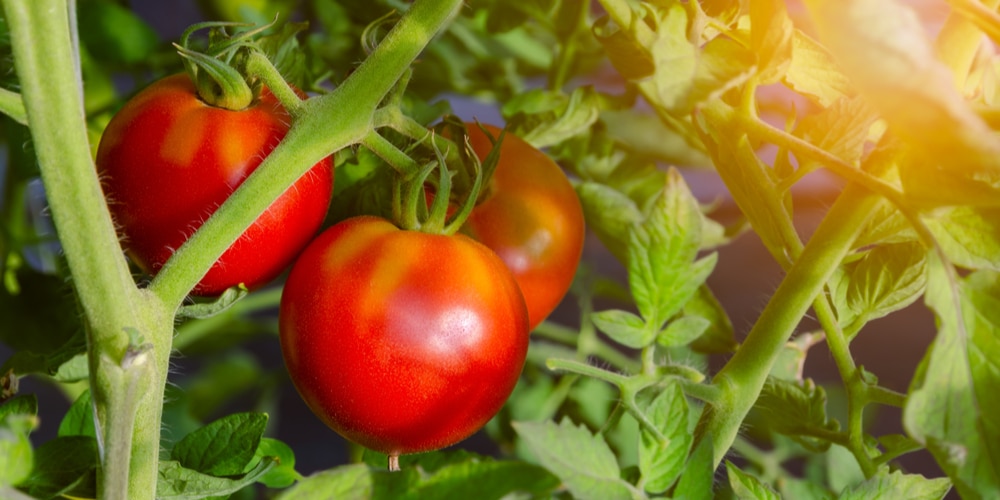 The Celebrity tomato does well in Northern Texas Climate. This hybrid plant grows up to a set height and produces fruits shortly after planting it in the ground. Fruits take about 70 to 80 days to ripen and are bright red in color and sweet. Celebrity tomatoes are perfect for sandwiches, snacks, or over bruschettas: they are meaty and flavorful, which is all you want from a tomato. Give the plant full sun for best results. Also, you won't have to worry too much about nematodes and verticillium wilt: this plant is resistant to both.
Super Sweet 100 VF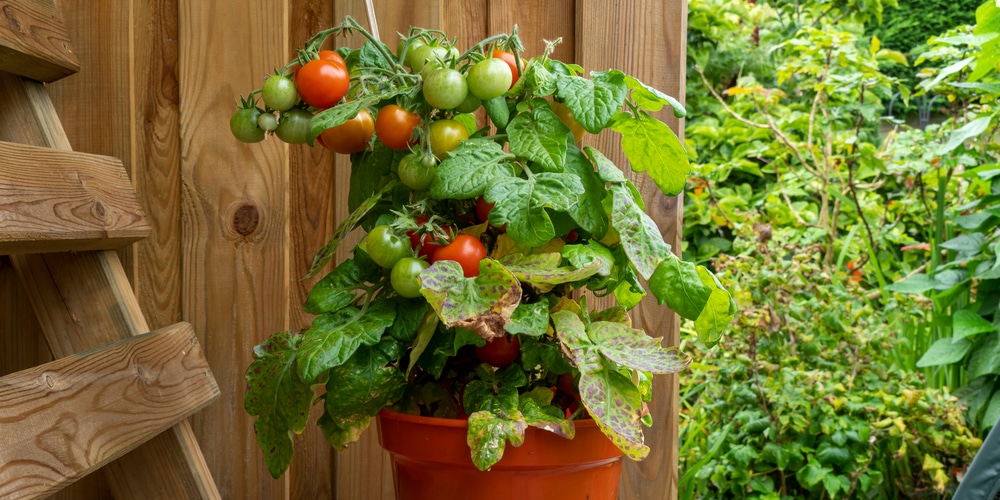 Super Sweet VF is your optimal choice if you prefer cherry tomatoes. Under the proper conditions, this plant produces hundreds of fruits, which you can add to your salads or eat as healthy snacks. This variety works well in Northern Texas because it has superior tolerance to most diseases.
Tycoon Tomato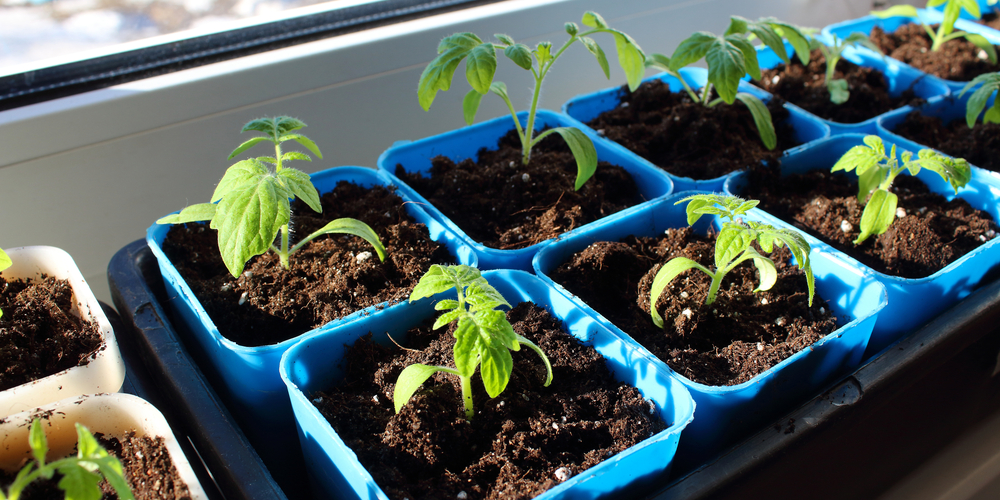 Tycoon is a tomato variety that adapts well to almost any soil condition. Plus, it is resistant to the dreaded yellow leaf virus, which is a problem throughout Texas. Plant tycoons in the early spring and wait 80 to 90 days to get your tomatoes.
Tomato 444
While similar to the Celebrity variety, tomato 444 has higher yields and a superior taste. If you are in North Texas, you can't go wrong when choosing this species! Plus, this tomato plant has a natural resistance to spotted wilt disease, particularly damaging to crops in the southern states.
Mortgage Lifter Tomato
For beefsteak like tomatoes, mortgage lifters will be your best option. This plant's fruits can weigh up to four pounds under proper care. Plus, they mature rapidly (taking their sizes into account). You can expect tomatoes within 85 days from the establishment. Add some mulch underneath the plant to keep weeds at bay and increase water retention in the soil.
Black Krim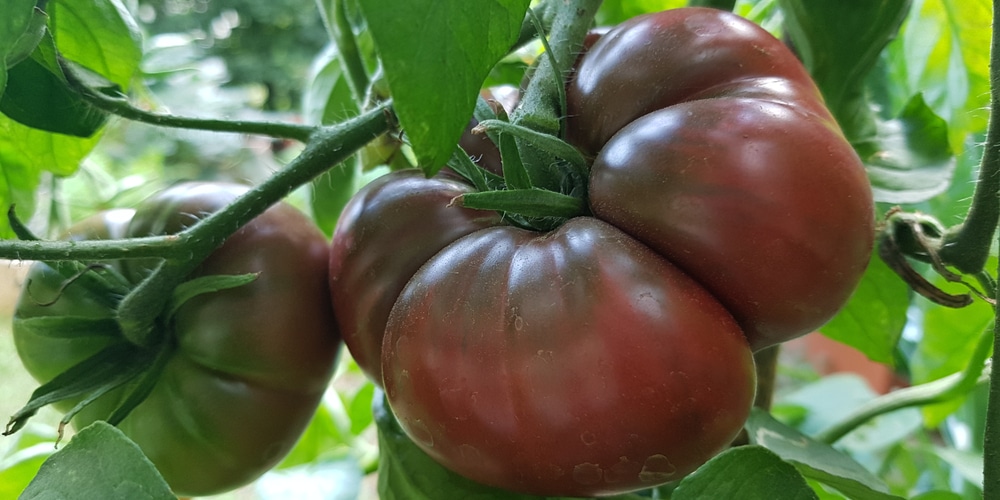 Black Krim tomatoes are medium-sized fruits with rich flavor. While native to the Crimean peninsula, black Krim plants adapt well to Texan warmth and hot temperatures. Pick your tomatoes when they are as ripe as possible to enjoy their best flavor. Also, consider planting this variety with companion plants to reduce attacks from common diseases.
Sun Gold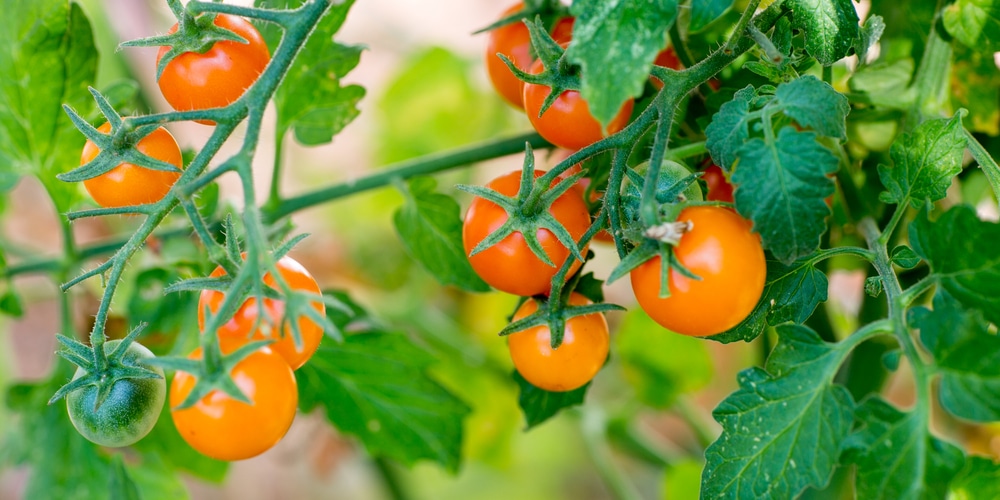 If you like small tomatoes, you'll fall in love with the sun gold variety. These cherries tomatoes have an exceptional taste: you will love them and eat them like candies! Unlike others, Sun gold tomatoes will keep producing fruits even when the temperatures go so hot other tomato plants will stop growing. Thus, sun golds are perfect for the Northern Texas climate!
---
Best Tomatoes to Grow in North Texas: Conclusion
When selecting tomato varieties for your vegetable garden, you must pick species that are tolerant to heat and hot temperatures. Doing so will ensure your tomatoes will thrive even during the hottest months of the year in North Texas, where the heat can get oppressive. Plus, don't forget to provide your plants with adequate care to improve harvests and fruits' taste.
Related Article: Best Time to Plant Onions in North Texas