For decades, azaleas have been adored for their beautifully colored flowers and impressive foliage. They are members of the Rhododendron family, a genus of shrubs and small/big trees. Azaleas are available in a wide range of sizes and have distinct features. Some are ground-hugging, and others resemble trees. You can find azaleas with fragrances and some with massive flower clusters. When it comes to azaleas, gardeners have many options to choose from.
As you ponder on which types of azaleas deserve to be in your garden, you must also consider the USDA climate zone you intend to plant them in. As you may already know, not all azaleas are cold-hardy. It's important to filter through the many choices and choose those that will survive the area you are living in.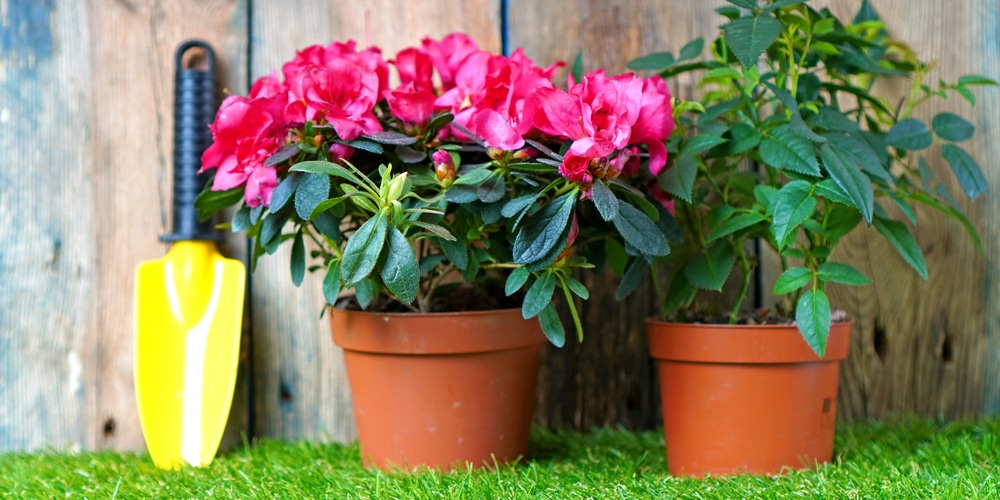 In this article, we will list the best azaleas for Zone 6. According to the USDA hardiness zone map, Zone 6 experiences temperatures from -10° and 0°F (-23.3°C and -17.8°C). Fortunately, there are a bunch of evergreen azaleas that can survive Zone 6. So, you don't have to worry about growing plants that will die when the temperature drops.
Before starting our list, you need to know that the USDA Zone 6 stretches from Ohio, Kentucky, and Kansas to Arizona and Mexico. It also touches on some parts of Washington State, Nevada, and Utah. A quick Google search of your current location can help you determine which zone you are in.
---
The Best Azaleas for Zone 6
Let's dive straight into the part you have been eagerly waiting for;
1. Lemon Lights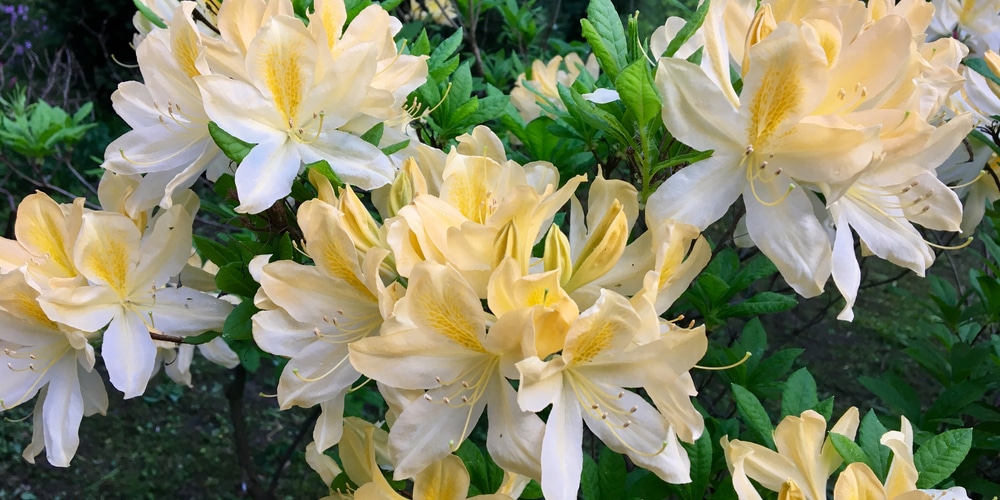 The first thing that will draw your attention towards the Lemon Lights is its flashy colors. As they bloom during spring, this azalea has green foliage and lemon-yellow flowers. When fall approaches, the leaves turn purple. Throughout various seasons, the Azalea Lemon Lights create a stunning ambiance in your garden or wherever you plant them.
Despite having such beautiful flowers, they are quite cold-hardy. Lemon Lights will do well in a zone 6 area. Please make sure you retain soil moisture, expose it to some partial sun, and occasionally prune the shrub.
2. Mandarin Lights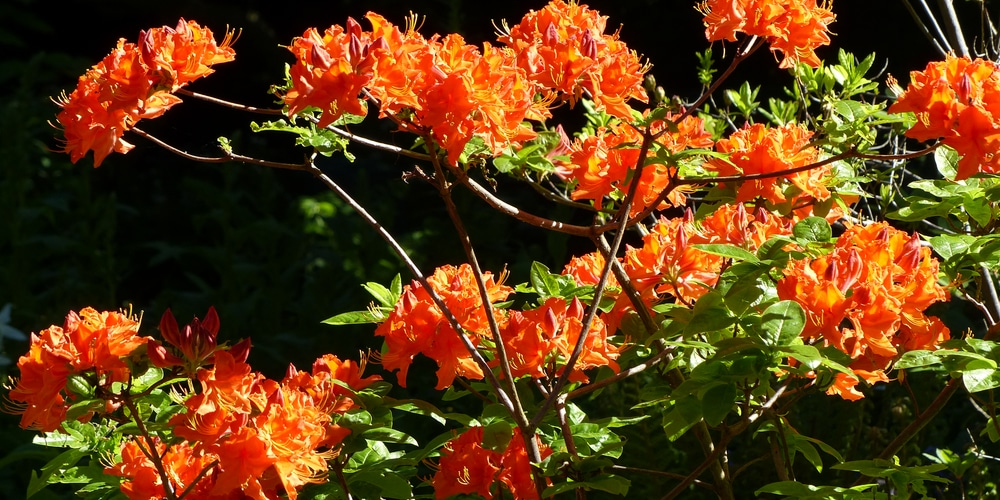 It seems that whoever was naming azaleas had a thing for lights. Anyway, out of the many azaleas out there, the Mandarin Lights is an extremely hardy option. As long as it gets planted and grown in moist soil supplemented with nutrients, this shrub should blossom massive bright orange flowers and impeccable foliage.
The Mandarin Lights azalea can grow up to five feet tall. It needs partial sunlight and has a sweet fragrance. Another thing, it thrives better in acidic soil. Make sure you cross-check that when planting this shrub in zone 6.
3. Snow
Another excellent azalea addition to your home if you reside in zone 6 is Snow. This azalea hybrid gets its name from the trumpet-shaped white clusters that bloom in spring. A characteristic that you will appreciate about the Snow azalea is its ability to retain a deep green backdrop even during winter.
Unlike other azaleas recommended for zone 6, the Snow doesn't require frequent pruning because it doesn't grow very fast. It requires well-draining, acidic, and moist soil. A pro tip when growing the snow azalea is mulching around the base. That ensures the soil retains moisture and the roots remain cool.
4. Autumn Amethyst Encore Azalea
You will never find a prettier purple azalea other than the Autumn Amethyst Encore, no matter how hard you look. As if being pretty isn't enough, this plant will hold up its blooms for three straight seasons! The Autumn Amethyst Encore will allow you to admire its purple flowers from spring to fall.
This plant can grow up to four feet tall. It boasts of an ample size that should snugly fit ant location. Another fascinating thing about this plant is that it's both cold-hardy and heat tolerant. It also has a high rate of disease resistance. This is a zone 6 azalea that ought to be in your garden or used to beautify your outdoors.
5. Korean Azalea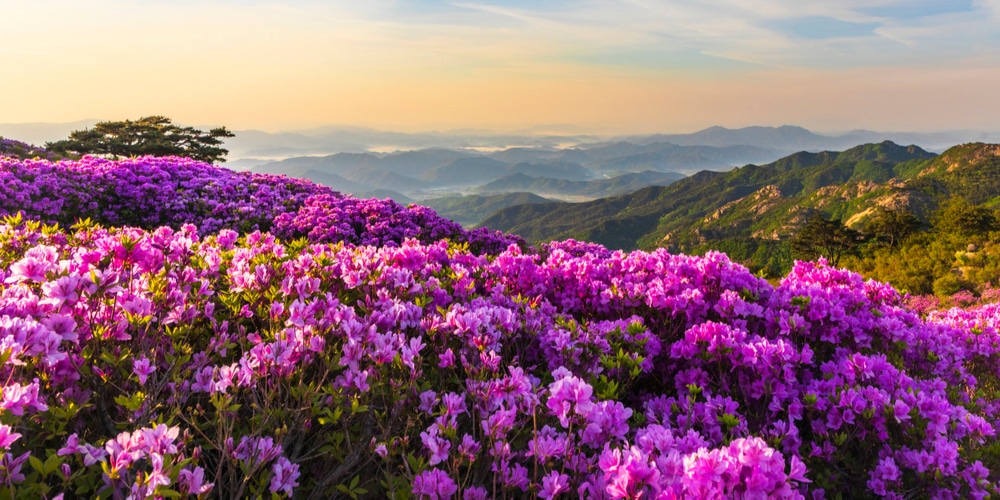 Unlike most azaleas on this list, the Korean Azalea occurs naturally. It's not bred in the nursery. Because of that, it has some distinct features. For instance, the flowers blossom even before the foliage emerges fully. This is great for gardeners because you get to adore rose-colored flowers and a sweet fragrance in the early days of spring.
When the foliage fully grows, it's dark green, and in fall, it turns orange-red. Being an unbred azalea, it can do well in zone 6 climates. It doesn't grow very fast, so you have to be patient with it. Like other azaleas, it craves slightly acidic, moist, and well-drained soil. It can do well in both partial and full sunlight.
---
When is the Best Time to Grow Azaleas in Zone 6?
If you reside or intend to plant azaleas in a zone 6 area, the best time is in spring and fall. This translates to March and September, respectively. Spring and fall is the best time to plant azaleas because, during these seasons, the temperatures are moderately cool. During winter and summer, extreme temperatures can cause the roots to dry up in the soil.
Planting the above azaleas in spring allows you to adore all the colors for three straight seasons. It's something you should consider.
---
Additional Tips for Planting Azaleas in Zone 6
Always plant your azaleas in a sunny spot that receives a little bit of shade. Under a tree or next to a house is an excellent location.
Water the soil frequently, but do not flood it.
Mulching can help improve soil fertility and moisture retention.
Spring is the best time to plant azaleas in zone 6.
Opt for acidic soil with a pH of 4.5 to 6.
You don't have to use fertilizer.
---
Best azalea for zone 6: Final Thoughts
Experiencing long summers and cool winters, Zone 6 offers a suitable environment for azaleas growth. Even though the winters may be a bit cold, azaleas planted in fall should have grown big enough to survive such weather. This is as long as you choose azaleas that can withstand temperatures of up to -10°.
Considering that all of the above azaleas are cold-hardy, you shouldn't be worried about that. What are you waiting for? Fill your garden with plenty of colors and relaxing fragrances by planting these five best azaleas for zone 6.