Asiatic Jasmine is an attractive plant that, under ideal conditions, spreads quickly and requires little to no maintenance. Its glossy leaves and dense foliage make for a perfect ground cover in most gardens. If you are looking for a ground cover that spreads quickly without your help, Asiatic Jasmine will help you achieve your goals.
However, while the plant falls under the "low-maintenance" plants category, you will still have to take care of it. Keep reading this essential guide: here, you'll learn how to plant Asiatic Jasmine Ground Cover in your garden. Plus, you will get some tips and tricks that will make a difference in creating a thriving ground cover for your garden.
---
Asiatic Jasmine Ground Cover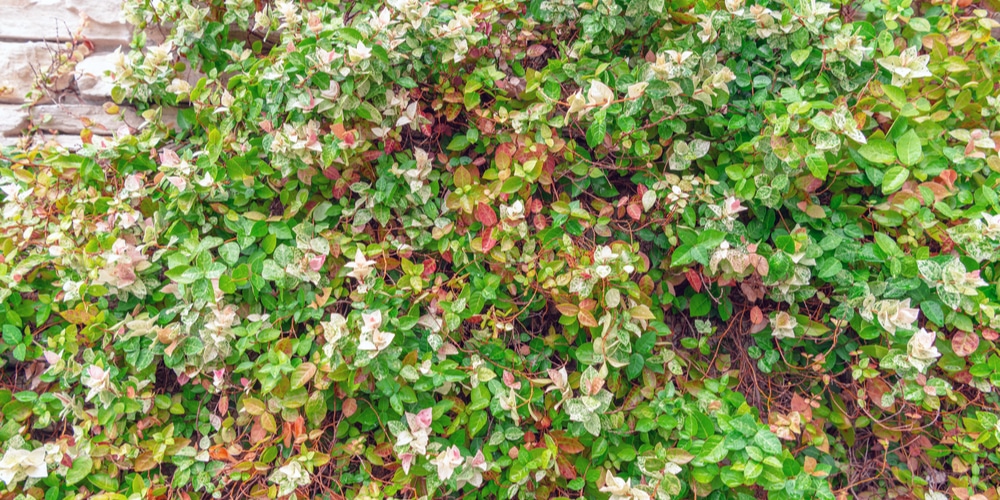 For starters, decide to plant Asiatic Jasmine as a ground cover only if you live in USDA hardiness zones between 8 to 11. You can find other plants suitable for colder conditions: indeed, this plant will not survive harsh winters and will struggle with frost. But in warm temperatures, it can grow fast and become invasive: don't forget to prune it regularly (at least once per year) to prevent it from overtaking your garden.
Still, if you are looking to add a splash of green to your garden and enjoy stunning white, fragrant blooms over the summer, you should get Asiatic Jasmine. The plant forms a thick and dense mat that will improve your yard's look. You can plant Asiatic Jasmine as a ground cover year-round if you live in zones between 9 and 11.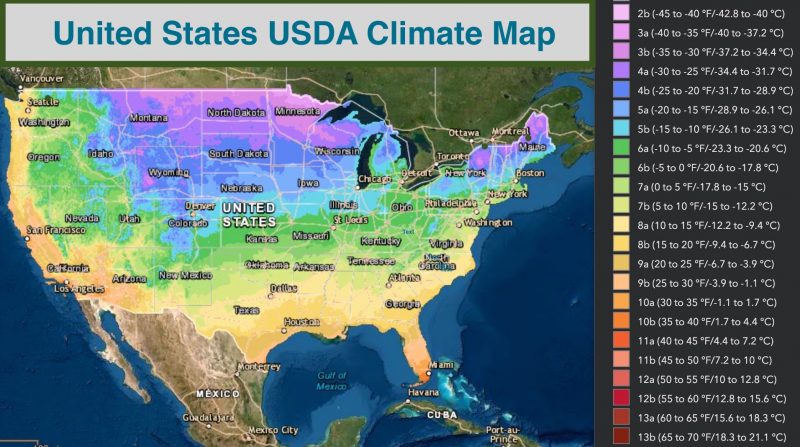 However, check with your local climate conditions: if the winter is colder than usual, wait until the spring arrives to ensure your plants have enough energy to develop healthy roots. Jump to the following sections to learn how to prepare the location and plant Asian Jasmine as a ground cover.
Step 1: Choose A Suitable Spot
Depending on your weather conditions, you should pick a location that receives plenty of sunlight (if the summers are mild and not too dry) or shadier. Remove any weeds or grasses that might compete for your with Asiatic Jasmine before planting it. Also, keep in mind that these plants will grow fast: select a spot to accommodate their growth.
Step 2: Prepare the Soil
If your soil is poor in nutrients, you may have to add compost or manure to increase its nutrition content. When satisfied with the result, dig a hole that can welcome your plant. If you have more than one plant, don't forget to space the holes at least 18 inches apart.
Step 3: Plant Your Ground Cover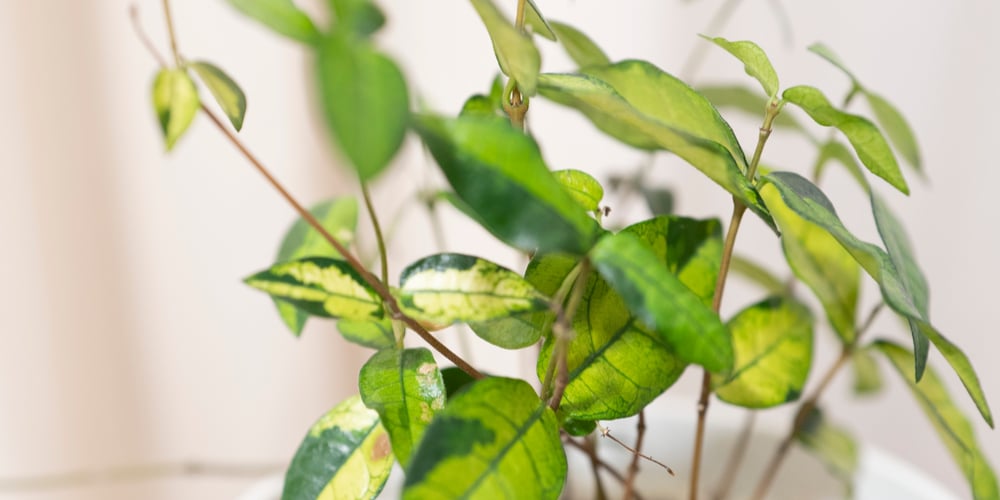 Remove your plant from its container after preparing the soil. Take care not to disturb its roots. Place the plant in the hole you dug and cover it with soil to keep it in position. Water your plant thoroughly to ensure its root system can develop. Keep the soil moist during the first months after planting to help your plant establish in the location you selected.
And that's it! If you manage to create the ideal condition for your plant to establish, you won't have to worry too much about taking care of it! However, make sure you learn about its basic requirements.
---
Growing Conditions
The plant does best under full sun, but it will survive even in the shade. If you live in dry and hot areas, consider providing your plant with some protection from the harsh rays of the sun. Also, ensure your soil is rich and well-draining. Add some mulch if you feel it lacks nutrients. Doing so will also improve water retention and keep your plant moist even under dry conditions. If your region gets rain regularly, it will be enough for your Asiatic Jasmine to survive.
---
Asiatic Jasmine Ground Cover: The Bottom Line
As you can see, planting Asiatic Jasmine as ground cover is not hard. However, you must ensure your local climate is suitable to the plant's growing conditions to get a thriving and healthy perennial.
If the temperatures are too cold for Asiatic Jasmine, you can still grow it indoors inside a pot or a hanging basket. However, if you can plant it outdoors, it will make a stunning backdrop to your garden that can be the ideal alternative to turfgrass!