Do you know what 2 8 4 fertilizer is? It's a nitrogen-phosphorus-potassium fertilizer that is water-soluble. This means that it can be easily absorbed by plants and helps to improve the soil.
While this type of fertilizer is typically used for agriculture, it can also be beneficial for home gardens. If you are looking to improve the health of your plants, consider using 2 8 4 fertilizer.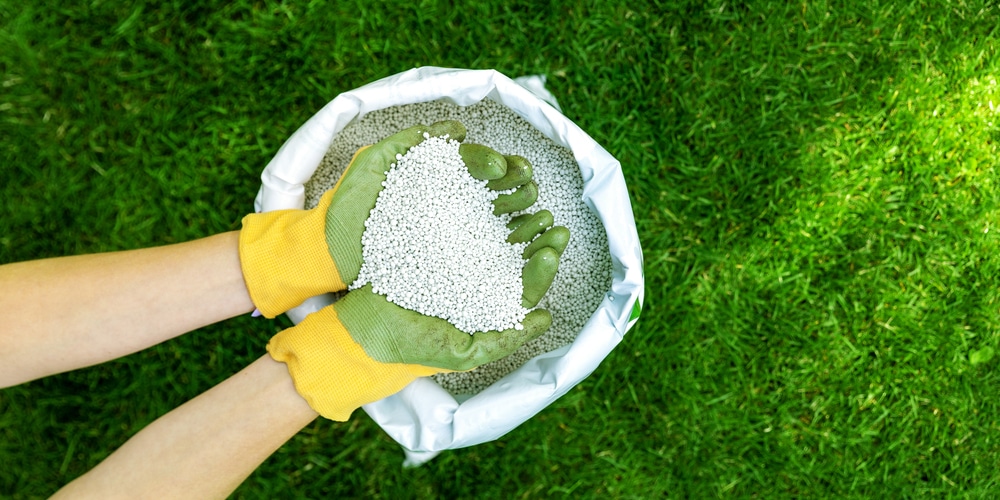 What is 2 8 4 fertilizer?
2 8 4 fertilizer is a water-soluble nitrogen-phosphorous-potassium blend that is commonly used on flowers. It helps to produce large blooms and allows flowering plants to grow a robust root system. It's typically used for commercial flower growth but can also benefit homeowners who want to create a beautiful flower bed. Some people also used 2 8 4 fertilizers on flowering house plants.
How to apply 2 8 4 fertilizer
Before applying 2 8 4, you should test your soil. If it's too acidic or alkaline, then this type of fertilizer might not be suitable for your garden. You'll need to find out what the levels are and use an appropriate fertilizer in order to provide proper nutrients for healthy plants.
2 8 4 is typically applied at the beginning of the growing season. It's available in a slow-release granule form which is extremely soluble, so it should be able to supply nutrients throughout the season.
Alternatively, you can purchase a liquid version of 2 8 4 fertilizer. This can be mixed with water and applied with a sprayer or drip-fed to plants through an irrigation system. Depending on the size of your garden, you might need to use a broadcast or band spreader. This helps to deliver fertilizer to specific areas that require more nutrients. You may find that you need to apply liquid fertilizer more often than the slow-release version.
2 8 4 can also be added to compost piles to provide even more nutrients for plants. If you have trouble determining what type of fertilizer is right for your garden, consider seeking advice from a garden center employee.
When applying 284 fertilizer or any other type of plant feed, it's a good idea to always follow the manufacturer's instructions, which are printed on the label. This way, you'll get the correct ratio if you're using a liquid fertilizer that needs to be mixed with water. Following the instructions will also allow you to get the best results for your plants while avoiding root burn.
It's also worth taking the following safety procedures when using chemicals in your yard:
Wear protective clothing, such as gloves, goggles or glasses, a long-sleeved t-shirt, and long pants. This is particularly important if you are spraying chemicals.
Keep fertilizers out of the reach of children and pets. Young children should be kept away from areas that are being sprayed or that have been sprayed within the last 24 hours.
Don't use chemical sprays if there are strong winds as some of the spray will be blown away. This will mean that the plant you're trying to treat won't receive the full benefit of the fertilizer. Wait for a calm day before spraying.
Don't use chemicals near waterways as this could cause contamination. If you're looking to become more eco-friendly, consider replacing traditional chemical fertilizers with an organic alternative.

The benefits of using 2 8 4 fertilizer
Using 2 8 4 fertilizer is beneficial for various plants but is particularly useful for flowerbeds. Here are some of the main benefits of this type of plant feed:
Improves soil health
Helps flowers and grow bigger and healthier
Provides nutrients throughout the growing season (soil absorbs slow-release fertilizers more slowly, so you won't have to keep reapplying so frequently.)
Encourages overall plant growth
Increases soil's ability to hold water
Helps maintain the pH levels of the soil
Water-soluble, so it can easily be absorbed by plants
2 8 4 fertilizer is widely available from hardware stores, garden centers, and online.
It's also great value for money.
Conclusion
If you're looking for a nitrogen-phosphorous-potassium blend fertilizer, consider using 2 8 4. This is a good type of fertilizer to have around the garden or at home. It's beneficial for flowers, increases soil health, and provides nutrients throughout the growing season. If 2 8 4 sounds like the right fertilizer for you, consider buying some from your local garden center.